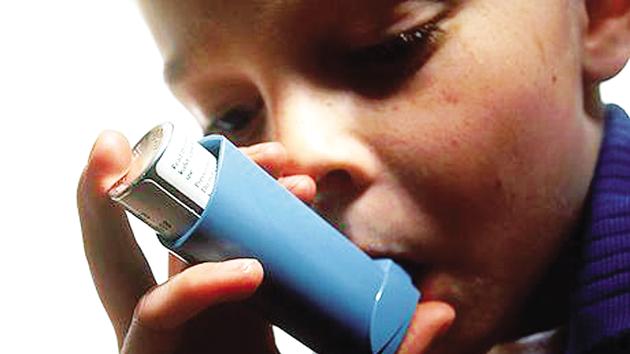 Unhealthy lifestyle habits make kids susceptible to triggers
PUBLISHED ON MAY 04, 2017 01:37 PM IST
There has been an estimated rise of 20% in the number of asthma cases among children in the last five years and according to doctors, almost 10% of these are likely to become chronic asthma cases.
"Asthma is a treatable disease and patients can live a normal life provided they take medicines regularly, as advised by doctors. Major causes of asthma and allergy, especially among kids, are in our homes only," said Prof Rajendra Prasad, former director of VP Chest Institute New Delhi, in a public lecture at Era's Medical College on Wednesday.
Dr Ravi Bhaskar and Dr Piyush Srivastava, in a press statement, said in the last five years paediatric asthma cases have risen by a whopping 20% in Uttar Pradesh and one of the primary reasons for this increase is lack of adequate breast-feeding.
The benefits of breast-feeding are widely known and acknowledged. With modern competitive lifestyles, more women are choosing to go back to work sooner after their maternity leave and also those who choose to stay at home are stopping breastfeeding earlier than previous generations.
Unhealthy lifestyle habits such as poor sleep patterns and less nutritious food choices, more of fast food or junk food in the diet makes children further susceptible to triggers, said doctors.
With increasing urbanisation, healthy diets are being shunned in favour of fast foods. With many more options to eat affordable and easy meals, parents tend to give in to the demands of children to eat fast food more often.
Read more: Summer rain, pollen, temperature fluctuations trigger asthma attacks in Delhi
Close