UP wanted criminals feel the heat as cops step up security for investor summit
Noose tightens: Nine notorious criminals arrested in encounters in eight districts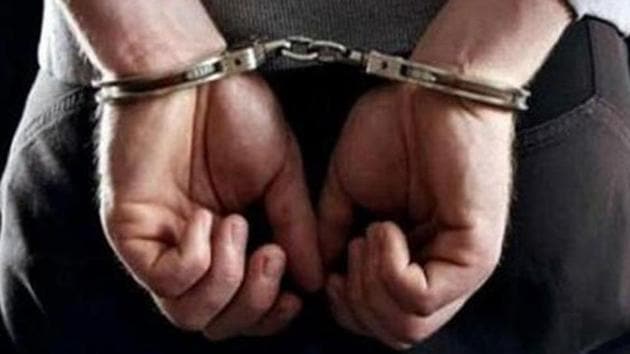 Updated on Feb 22, 2018 04:35 PM IST
Even as the top government dignitaries were busy in the Investors Summit on Wednesday, the cops were tracing criminals in various districts.
Nine notorious criminals were arrested in encounters in Sultanpur, Meerut, Bareilly, Ghaziabad, NOIDA, Hapur, Mau and Gorakhpur districts on Wednesday.
In an encounter in Sultanpur, police nabbed Ambuj Yadav on whom the state government had announced Rs 25,000. A police officer said Yadav was injured in the encounter and admitted to the hospital.
In Badalpur area of Gautam Buddha Nagar district, Haseen of notorious Sunder Bhati gang was held while in Kopaganj, Mau the police arrested three criminals.
Addressing the investors in the summit, chief minister Yogi Adityanath had assured them of security, saying that measures were taken to improve law and order and the investors need not fear.
The IPS Association also lauded the motto of the state police for the summit- 'You Invest- We Will take care of the rest'. In a tweet, the IPS Association said, 'Commendable work by the UP police in enhancing sense of security which will definitely result in investor confidence.'
The state police had stepped up the pressure on criminal gangs as the countdown to the summit began. Twenty- nine criminals were killed in encounters, according to figures available with the state government.
In all, 40 criminals have been killed since the BJP came to power in UP on March 19 last year.
On Sunday, while reviewing the preparation for the summit Yogi Adityanath directed DGP, OP Singh to strengthen security, streamline the movement of the traffic and maintain law and order across the state.
Immediately afterwards, the DGP summoned ADGs Zone, IGPs and DIGs Range and made it clear that encounters would continue. He also directed the police officers to prepare a strategy to check crime in 75 districts.
That the police are in hot pursuit of criminals can be gauged from the fact that in the first week of February police arrested and killed 24 hardened criminals in 15 encounters in Bulandshahar, Shamli, Kanpur, Sharanapur, Lucknow, Muzaffarnagar, Gorakhpur, Hapur and Meerut.
ADG (law and order) Anand Kumar said the police nabbed hardened criminals in various districts and policemen were also injured in the operations.
In Shamli, two notorious criminals Irshad and Salim met SP Ajaypal Sharma on Monday to assure him that they would not indulge in crime and turn into good citizens.
Close Story