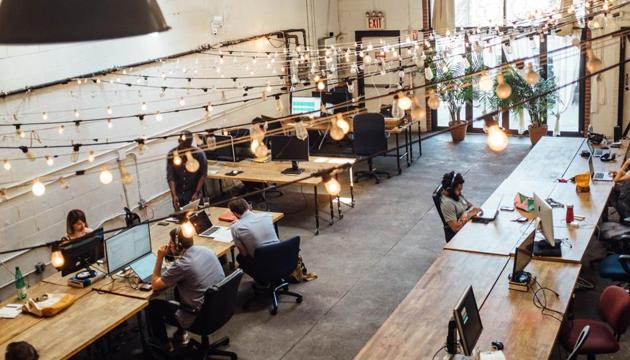 6 ways of decorating your office for the holiday season
Add some end-of-the-year festive cheer to your office by experimenting with interior decor. Here are 6 decor hacks that you can apply.
UPDATED ON OCT 06, 2018 04:14 PM IST
From adding a pinch of green and opting for neutral and pastel colour schemes to choosing furniture which complements the overall office interior design, there are many ways to adorn your work space. Ashish Aggarwal, CEO, Indo Innovations, and Siddharth John, Assistant manager-sales, Dovetail Furniture, share some inputs:
* Add a pinch of green: Adding plants in your work space increases productivity by 15%. Bringing nature inside your workspace helps in purifying the air, improves your mood, and increases your happiness. If you are not keen on watering the plants every day, you can try plants like succulent.
* Bring living beauty indoors: Wintertime plants such as fir, pine, and holly make for beautiful decorative accents. Mini-potted pine trees or poinsettias can be placed on desks or in common areas. Also, bunches of white flowers grouped with pine and holly and tied with a festive bow inspire thoughts of seasonal celebration.
* Choose neutral or pastel colour schemes: Be sure to stay away from colours that are traditionally associated with specific religious holidays. Instead of filling your workspace with red and green colours of Christmas, or the blue and white of Hanukkah, go for colours such as silver and gold, which simply say "festive". You can choose metallic foils, tinsel, and ribbons for embellishment.
* It all starts with the cubicle: One of the main elements in an office is the cubicle. People tend to spend a significant portion of their time in cubicles and hence, it has to create a positive work environment. Cubicles can be decorated with photos, posters of motivational thoughts, colourful stationery and organisers.
* Furniture and seating matters: Choose office furniture that complement the overall office interior design. You can also develop customised and ergonomic furniture based on concepts like natural and earthy colours, upbeat and bright colours, and furniture that encourage standing and movement.
* Organise team activities regularly: Organise team activities themed for the festive season using materials which are either leftover items and make something usable out of it. Employees can use it to decorate the office bay or cubicle. This helps employees to feel like contributors and owners of the environment.
Close