Ban on plastic: Maharashtra govt excludes small bottles, pushes deadline
Published on Apr 12, 2018 11:59 PM IST
The Brihanmumbai Municipal Corporation (BMC) will not be able take any punitive action against citizens till June 23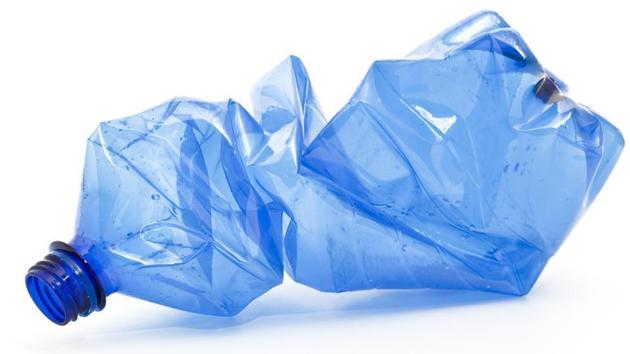 The Maharashtra government diluted the plastic ban by excluding small PET and PETE bottles with a carrying capacity of less than half a litre, but with some riders. One of the riders is a depository buyback scheme under which consumers will have to shell out Rs2 in addition to the MRP (maximum retail price) to buy a mineral water bottle or soft drink of less than a litre and Rs1 for a litre and above. A revised notification on the plastic ban was issued on Wednesday.
The government also extended the buffer period to implement the plastic ban across the state by two months. It means the implementing authorities such as the Brihanmumbai Municipal Corporation (BMC) will not be able take any punitive action against citizens till June 23. Along with consumers, the government has given time to the manufacturers to comply with the conditions. A fresh notification to this effect was issued by the state environment department on Wednesday. This is the second notification issued by the department on the ban since March 23.
Ramdas Kadam, state environment minister, clarified the extension for two months has been given to dispose of the banned plastic items or and not to use them.
Meanwhile, the state government on Thursday has called a consultation and brain-storming session with the manufacturers of PET bottles, polythene bags, packaging industry, food processing industry and experts to come out with measures for collection and recycling of used plastic products.
"The state government wants the manufacturers and industry players to set up a reverse supply chain or a financial model that would incentivise collection and recycling of used plastic products by imposing some kind of cess on manufacturers of plastic products and a corresponding rebate or incentive when recycled plastic is used as raw material," said a senior environment department official, requesting anonymity.
The fresh notification states that use, purchase, sale, storage and manufacture of PET and PETE bottles shall be allowed subject to compliance of the following — manufacturers, producers, sellers and traders under Extended Producer Responsibility (EPR) will have to develop buyback depository mechanism with predefined buyback price printed on the bottles.
The manufacturers, producers, sellers and traders will also have to set up collection centres, reverse vending machines, crushing machines with linkages established with recycling units at strategic places such as malls, multiplexes, hotels, shops, tourist places, beaches, forts, public places etc. to collect and recycle such bottles within three months from the date of publication of this notification, it added.
Personalise your news feed. Follow trending topics