Breaking down the BMC budget: 1% surcharge will hit realty, say Mumbai builders
Published on Mar 31, 2017 09:27 AM IST
The civic budget could make owning a home in Mumbai costlier than it already is, with its proposal to charge a 1% surcharge on all property deals.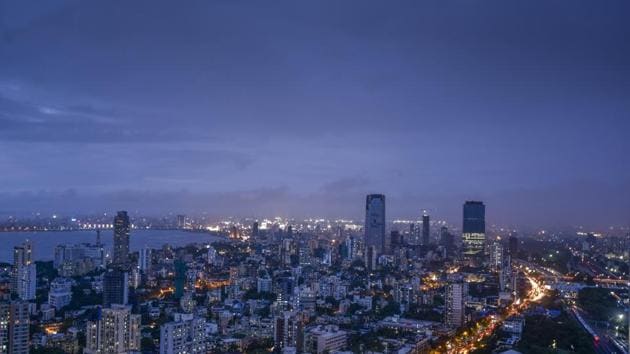 The civic budget could make owning a home in Mumbai costlier than it already is, with its proposal to charge a 1% surcharge on all property deals.
The Brihanmumbai Municipal Corporation's decision at a tome the real estate market is already battling a slump is a bid to boost its revenue, but builders and buyers have already started slamming the proposal.
So far, the 1% surcharge is still a proposal. It will require the approval of the state government through an amendment of the Stamp Duty Act.
If cleared, this is how owning a home will get more expensive for you: you will have to pay Rs1 lakh as surcharge for a flat worth Rs1 crore. This is over and above the existing stamp duty of 5% and registration charges of 1% or or 30,000 (whichever is lower) — that's Rs5.30 lakh for a Rs1-crore property. The BMC has defended its proposal.
"If the state increases stamp duty by 1% to finance metro projects, and similarly, we ask for 1% surcharge to fund our infrastructure projects, then the amount is going to be used to improve services for the citizens," said a senior civic officer.
Civic chief Ajoy Mehta said: "The Goods and Services Tax will protect our revenues for the next five years. But we do not know what will happen after these five years. We have to look for alternate sources of income. These sources must be from within the city limits. While we have made suggestions of a surcharge and collecting professional tax, it is not final yet. We will continue exploring other sources of income."
India's richest civic body presented its trimmest budget in years. This is said to be the biggest cut in expenditure in its history. The move comes in the backdrop of the Good and Services tax (GST), which will phase out BMC's biggest revenue generater, Octroi, which earned it Rs7,000 crore.
If the proposed amendments are approved, the civic body will yield an additional revenue of Rs3,000 crore.
Developers said the move spells further trouble for the realty sector.
"The increased property rate will hamper buyers' decision and this will impact the real estate sector as a whole. Developers are already facing a financial challenge and buyer's sentiment is not very strong. Finding a home under Rs1 crore in metro cities is already quite difficult and the 1% surcharge will only increase the cost," said Manju Yagnik, vice president, NAREDCO and vice chairperson of Nahar Group.
"The surcharge proposal still requires state's approval. If the state carries out the amendment, it will come at a heavy cost to homebuyers, who are already troubled by high rates and 5% existing stamp duty. The real estate market will be affected further. However, a standard taxation process should be implemented," said Rajeev Jain, co-chairman, exhibition committee, CREDAI-MCHI and director, Nirmal Lifestyle.
For now, government sources said the state was not in favour of levying the additional burden on citizens, given the slump in the sector.
READ MORE
Personalise your news feed. Follow trending topics