GST effect? Most realistic Mumbai civic budget in 10 years
Updated on Mar 30, 2017 11:18 AM IST
Goods and Services Tax will hit BMC's biggest revenue source, the octroi; the civic body claims the budget cut is to ensure better use of funds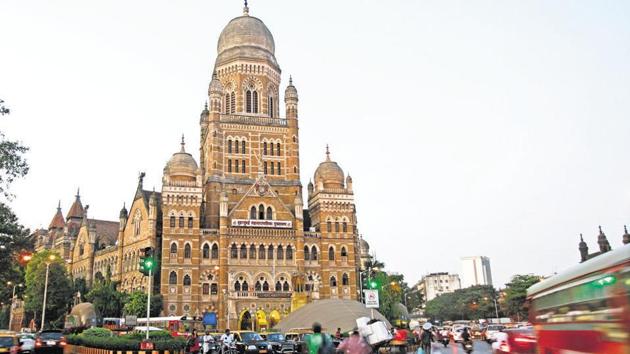 The Brihanmumbai Municipal Corporation on Wednesday tabled its most realistic budget in a decade, with a total outlay of Rs25,414 crore — or 32.14% lower than last year.
The roll out of the Centre's uniform Goods and Services Tax (GST) from July 2017, which will merge several taxes and phase out BMC's biggest revenue source — octroi — seems to have pushed the country's richest civic body to take a harder look at how much it can spend.
The BMC, however, claimed the budget cut was to correct its past error, where expenditure was overestimated but actual use of funds was poor. "The major reason for the cut is the gross overestimation of capital expenditure, which results in large withdrawals that are not spent effectively by the departments," said civic chief Ajoy Mehta. He said as the BMC already had work orders issued for Rs9,988 crore, it could not introduce new projects.
A look at BMC's budgets over the past few years shows that while the budget initially "overestimates" spending, the allocation is revised towards the end of the year to a more realistic figure. On an average, the budget has been slashed in the revised estimates by between 11% and 33%.
And, over 10 years, the BMC has spent only Rs4,026 crore on development and infrastructure.
The GST and the resulting Octroi loss then has been the BMC's wake-up call this time around. With the implementation of GST, the BMC will lose the Rs7,000 crore it earns from octroi every year. While the Centre will compensate for the losses, senior civic officials said it will still affect BMC's buoyancy. While the budget has estimated an income of Rs1,500 crore from Octroi till July, and has accounted for a compensation of Rs5,883.75 crore from the Centre, there is uncertainty over how this amount will be compensated.
Apart from octroi loss, the civic body has also faced losses from other sources of income — property tax and the development charges that it levies on builders. In 2016-17, BMC earned Rs3,366.90 crore from development charges; it estimated Rs6,284.71 crore. It collected Rs3,629.58 crore as property tax, against Rs5,400.41 crores. Poor development charge collection could have been caused by the real estate slowdown. The BMC has attributed poor property tax collection to the capital-value system — where taxes are based on the property's market value, which was low considering the real estate sector slump. For this year, the BMC estimates a more modest Rs4,997 crore from development charges, but even this seems difficult, sources said.
Wednesday's budget said the focus was on cutting down on wasteful spending of revenue expenditure (salaries, administrative needs) and look instead at alternative revenue sources. One suggestion could burn a hole in your pocket as BMC proposes to hike overall stamp duty on property to 6.5% of its value.
READ MORE
India inches closer to July rollout of tax reform as Lok Sabha passes four GST bills
Personalise your news feed. Follow trending topics