From landscapes to sculpture, tour artist Paresh Maity's world
Hindustan Times |
, Mumbai
Riddhi Doshi
Feb 14, 2017 12:52 AM IST
More recently, the Padma Shri has been creating figurative works, abstracts and metal sculptures too
From the ghats of Varanasi to the dunes of Rajasthan and the canals of Venice, artist Paresh Maity is known for his stunning landscapes in watercolour and oil-on-canvas.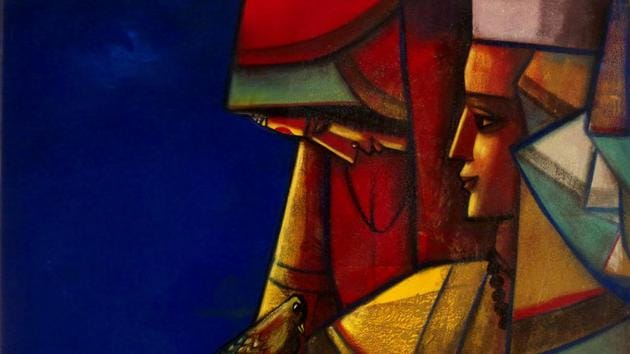 More recently, the Padma Shri has been creating figurative works, abstracts and metal sculptures too, which have been shown in Australia, Switzerland and Singapore, but not in India.
A giant exhibition now plans to bring it all together — works from the '80s to as recent as last year — at three venues in the city, the Jehangir Art Gallery, Taj Mahal Palace hotel and Art Musings.
The solo show is titled Paresh Maity: Vision Infinity, which will run from February 15 to March 31."I dedicate this exhibition to the vibrant, energetic city of Mumbai and its people who are always on the move and willing to help. Showing at Jehangir is a special experience as people from all walks of life walk in here. It's like a mela," says Maity, whose last solo show in the city was in 2013. "It takes some time to come up with a large, serious and a passionate show like this, which tracks my artistic journey."
Referring to his evolution from landscapes to abstracts, clay modelling, oil paintings and more recently sculptures and installations, Maity says: "The change in my work has been natural and spontaneous. Just as milk becomes curd, buttermilk and ghee, in the same way my works evolve organically but, at their core, remain the same."
For Maity, this core is taking inspiration from nature and the life around him. "Aristotle had said all art is nothing but nature and that's how it's for me," Maity says. Another constant muse is Varanasi. Maity continues to spend a month there every year, seeking to capture its myriad colours and shades. "Benaras, one of the oldest cities in the world, is always bursting with energy," he says. "I fell in love with it when I went there as a student 35 years ago. It's an artist's paradise; you find inspiration everywhere."
Read
A Maity good time at the Rashtrapati Bhavan