INS Viraat may be parked near Mumbai, have a museum, host events
Published on Sep 28, 2017 12:32 AM IST
The state government had earlier planned to turn INS Viraat into an underwater destination.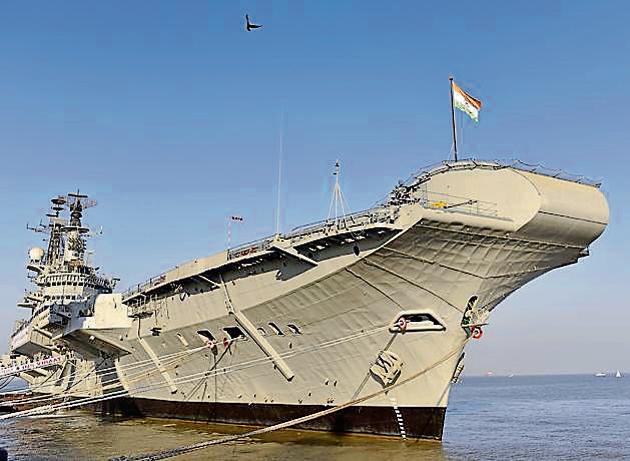 The state government has changed its plans for INS Viraat, the aircraft carrier the Indian Navy decommissioned earlier this year. It now wants a part of it to be converted in to a naval museum that will be located at Vasai creek near Mumbai and use the rest of the warship for events. The state has sent a letter to the defence ministry for permission to implement decision.
The state tourism department is working on the idea to turn this plan in to a reality. The state is also planning to promote e-vehicles at the tourist destinations in the state.
As per the old plans, the Maharashtra Tourism Development Corporation (MTDC), wanted to tow the warship to Konkan coast and sink it and turn it into an underwater destination. All over the world, 'wreck diving' is a major attraction for scuba divers.
State tourism minister Jaykumar Rawal said people are emotionally attached with the aircraft carrier and so the idea of sinking it would not go down well. "Considering this, we now want it to be used for multiple purposes. We want part of the warship to be converted in to a naval museum and use the rest for organising big tourism events," Rawal told HT.
Like other states such as Andhra Pradesh and Kerala, Maharashtra too wants INS Viraat, the majestic aircraft carrier, to be converted in to a museum. The state wants it to parked at Vasai creek close to Mumbai.
"Parking INS Viraat in Mumbai would have been very expensive for the state. So it will be placed at Vasai creek as it is close to the city, where there is sea coast to help us develop it as a major tourist attraction," the tourism minister said.
About e-vehicles, Rawal said designated zones will be developed where no other private vehicle except e-vehicles will be allowed to ply. "This will enable the government to preserve nature in its original form and protect environment," he said. Currently, Matheran does not allow any vehicles. Only bicycles and horses are used for transport there.