Maharashtra plastic ban:Local bodies, other govt agencies to levy fines, but how?
There is no clarity over how officials will ascertain whether a person is a repeat offender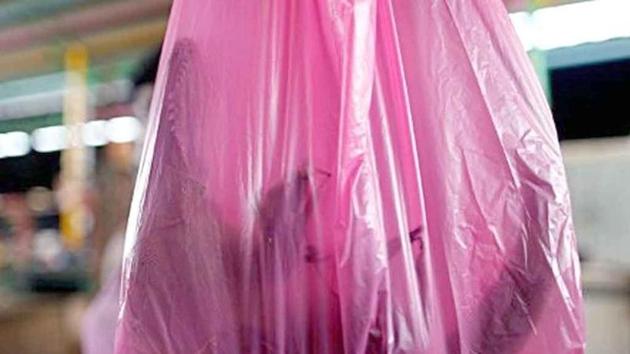 Updated on Mar 26, 2018 10:11 AM IST
A month from now, multiple agencies will keep an eye on people who continue to use plastic. The state government on Friday issued a notification to ban use, storage, sale, distribution and transportation of banned plastic items.
With multiple agencies — from local bodies to state-level officials — authorised to implement the ban, there is no clarity over how officials will ascertain whether a person is a repeat offender. The state government has declared that violators will be fined Rs5,000 and Rs10,000 for first and second time offence. A third-time offender will be fined Rs25,000 and can also face three months imprisonment. The state has also given one month to the consumer, shopkeeper, trader and manufacturers to dispose of the banned items after which the punitive action will start.
Officials have conceded that there is no mechanism that can keep track of the history of violations, and pave way for seamless coordination between government agencies.
"It's true that currently we don't have any system to identify whether it's a first time offence or second, but we have some time to work on it as punitive action will only start after a month. However, officials will have to give a on-the-spot receipt to violators. This will eliminate misuse of power,'' said a senior official from the state environment department.
State environment minister Ramdas Kadam said they have just started the implementation and changes can be made according to field experiences. "We will come to know about the shortcomings in the days to come, and we will take decisions accordingly. The state cabinet has formed an empowered committee headed by me to take any decision over strict implementation of the ban," said Kadam
Maharashtra has become the 18th state in the country to ban plastic after it issued the Maharashtra Plastic and Thermocol Products (Manufacture, Usage, Sale, Transport, Handling and Storage) Notification, 2018 on March 23.
Environment department wanted to ban milk pouches too
The ban on items made of plastic and thermocol would have even covered milk pouches, if the state dairy development department had not opposed the idea.
Senior officials in the government revealed the state environment department's proposal to ban milk pouches irrespective of its thickness was opposed by the dairy development department. The department said milk manufacturers and suppliers would have had no option if milk pouches were banned and it could impact the supply of milk.
The dairy development department also sought time to deliberate on the decision.
Before taking the decision, the state environment department sought opinion from various departments — finance, industries, tourism, animal husbandry, dairy development and fisheries, rural development, revenue, forest and public health department.
Am official from environment department said, "We decided to go ahead by introducing a buyback depository scheme according to which the consumer will have to pay 50 paise extra for each pouch. The consumer will get their money back if they return the pouch to the shopkeeper, the senior official said. "While permitting the plastic pouches of not less than 50 microns for supplying milk, we also asked the milk diaries and distributors to make efforts to develop alternative system with glass bottles or any other environment friendly material for distribution of milk. This has been mentioned in the notification," said state environment minister Ramdas Kadam.
Close Story
Personalise your news feed. Follow trending topics