Mumbai civic body says it's reduced daily waste generation by 2,300 metric tonnes a day
Mar 03, 2018 08:02 PM IST
The number of vehicles collecting waste from across the city and dumping at the landfills has also reduced by 120
After the Mumbai civic body made it compulsory for housing societies and bulk generators like hotels and theaters to segregate and compost waste, it claims to have reduced the daily waste creation by 2,300 metric tonnes per day. According to data from the civic body, the number of vehicles collecting waste from across the city and dumping at the landfills has also reduced by 120. The Brihanmumbai Municipal Corporation (BMC) aims to further reduce the number of waste-collecting vehicles by 70 this year. At present 2,118 vehicles collect 7,200 metric tonnes of waste daily.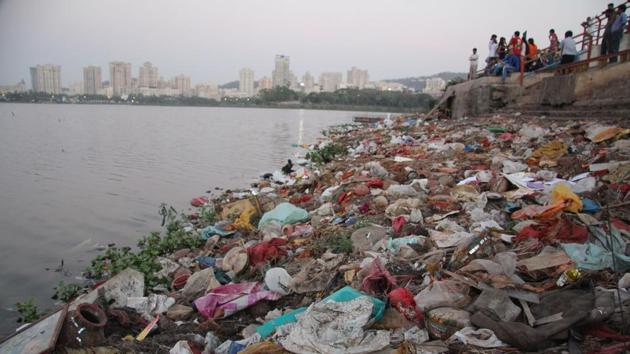 Island city areas have seen the highest drop in waste collection vehicles at 49, followed by 48 in western suburbs and 23 in eastern. Since June 2017, the civic body has cracked down on the big societies and commercial establishments for not segregating and treating waste generated by them.
The BMC had initiated action against 3,300 establishments that generate waste in bulk, out of which 1,328 asked for extensions and 845 establishments failed to respond to its notice. It took action against these 845 establishments, which include 13 First Information Reports (FIR) against establishments for violating the Mumbai Regional and Town Planning (MRTP) Act, 1966. The 13 establishments failed to set up vermicomposting pits on the society premises and used the designated space for another purpose. Civic chief Ajoy Mehta in his monthly review meeting, ordered civic officials to take strict action against the 832 establishments (excluding those against whom FIR has already been registered) if they fail to respond to notices, on Saturday.
In addition, the civic chief also asked officials to finish pre-monsoon work on the 55 chronic flooding spots. He also directed the additional municipal commissioner to keep track of the work and complete it by April this year. Out of the 155 chronic flooding spots identified last year, the BMC plans to finish work on the 55 chronic flooding spots. Chronic spots are where water takes longer to recede in case of heavy rains. After facing flak for four deaths due to tree fall last year , the commissioner has asked the garden department to ensure use of scientific and approved methodology for tree- trimming.