Pune violence: 28-year-old victim had stepped out to buy veggies when he was hit by a stone
Sanaswadi resident Rahul Phatangale's death on Monday triggered violent protests by the Dalit community in Mumbai and Pune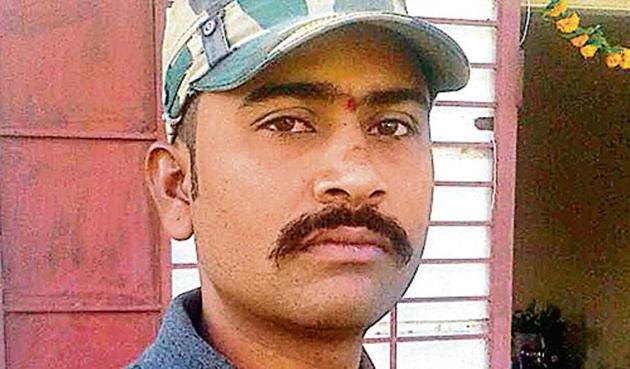 Updated on Jan 04, 2018 09:19 PM IST
Rahul Phatangale was out to buy vegetables in a local market in Sanaswadi, around 40km from Pune city, on Monday afternoon when he was hit by a stone in the head. He collapsed on the ground and was rushed to the hospital but succumbed to injuries by evening.
The 28-year-old man died in violence that erupted near Bhima Koregaon, where hundreds of thousands of people gather to celebrate an 1818 war between the Peshwa and the British, whose army comprised many Dalit soldiers. Many Dalit thinkers believe that the vastly outnumbered British army defeated the Peshwas.
Back at his home in Sanaswadi, a modest two-room affair with no power connection and dung cakes on the walls, Phatangale's family is still in shock.
Huddled in a corner, Phatangale's parents said those involved in the violence were largely outsiders in large numbers. The violence that singed four neaby villages left four people injured and 40-odd vehicles burnt or damaged.
"I have lost my young son. With him, we have lost everything. We now want investigation and punishment to those involved in violence," said the deceased' father Babaji Phatangale.
The 28-year-old ran a garage in the area and hailed from Gholapwadi, around 18 kms from Shikrapur, ahead of Koregaon Bhima. "He had stepped out on his two-wheeler at around 2.30pm to buy something. He came under stone pelting, sustained serious head injury and died," said his cousin Tejas Dhawade.
Dhawade collected the body from the local Sassoon Hospital in the evening after Phatangale passed away. The family will now be given Rs 10 lakh as compensation and Phatangale's death will be investigated by the CID, the CM has said.
Close Story
Personalise your news feed. Follow trending topics