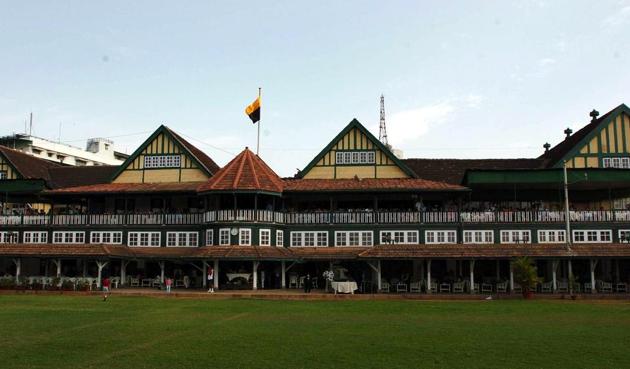 Serving booze on lawns on New Year's Eve: HC refuses to entertain Bombay Gymkhana's plea
Justice Tated said the purpose of the vacation bench was to grant hearings to urgent matters, and as the club already had the permission to serve alcohol inside, he didn't see a problem
UPDATED ON DEC 31, 2016 01:13 AM IST
The Bombay high court (HC) on Friday refused to entertain a plea filed by the Bombay Gymkhana for permission to serve alcohol to guests on the lawns of the tony south Mumbai club during the New Year's Eve celebrations.
RN Renjen, CEO of the club, and some other members had approached the vacation bench of the HC through their counsel Venkatesh Dhond, after they failed to get the required permission from the collector.
Although the plea was not listed for a hearing, Dhond mentioned it before a vacation judge seeking an urgent hearing. Justice KK Tated, who was presiding over the bench, however, refused to entertain the plea, saying he did not gauge any urgency in the plea. He said he felt the gymkhana members could "do without alcohol on the lawns for one evening".
Justice Tated said the purpose of the vacation bench was to grant hearings to urgent matters, and as the club already had the permission to serve alcohol inside, he didn't see a problem.
The club, which is locked in a tussle with the BMC over surrendering land for widening a road, had written to the collector's office seeking permission for a separate permit from the excise department to serve alcohol on its lawns on December 31. However, it is yet to get a response from the collector's office.
"We apply to the collector's office each year and secure the permission. After getting the permission, we apply for a permit from the excise department. We told the department about the delay in permissions this year, but they insisted on it. Considering the paucity of time and the fact that all bookings have been made for the New Year's programme, we decided to approach the HC," Renjen said.
Read more: Bombay Gymkhana serves notice to BMC over road-widening plan
Close