Shiv Sena MP calls Jain monk terrorist, community members demand apology
Updated on Aug 25, 2017 08:13 AM IST
Shiv Sena MP Raut equated the Jain monk to televangelist Zakir Naik, called him a terrorist and appealed to the Jain community to shun him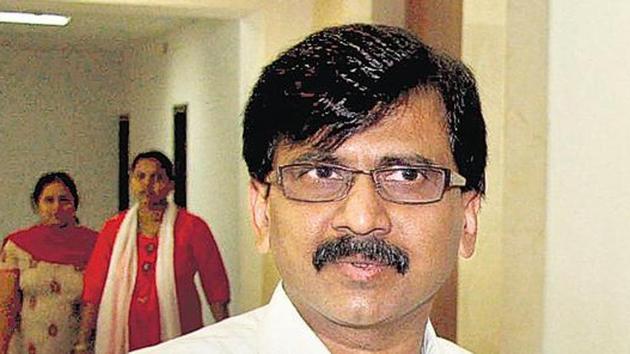 The All India Jain Minority Cell slammed Shiv Sena Member of Parliament (MP) Sanjay Raut for calling Jain monk Naypadmasagarji Maharaj a terrorist and demanded an apology for it.
Raut, MP from the Rajya Sabha, on Wednesday said the Shiv Sena has filed a complaint with the Election Commission about a video clip released two days before the Mira Bhayandar municipal election, in which the Jain monk openly advocated voting for the Bharatiya Janata Party (BJP) to create a meat-free society.
Raut equated the Jain monk to televangelist Zakir Naik, called him a terrorist and appealed to the Jain community to shun him. The BJP won the Mira Bhayandar polls with a sweeping majority.
The All India Jain Minority Cell, a community outfit, released a statement condemning Raut's words as improper and sought an apology.
The cell's chairman, Lalit Gandhi, said, "The entire Jain community is peace-loving. Raut should take back what he said about the Jain monk and apologise. I strongly condemn it."
He said though the Jain community does not endorse any one particular party, for the past three years political outfits have been brewing controversies during the Jain festival of Paryushan.
"Last year, political parties had made threatening speeches and created an issue over closing abattoirs during Paryushan. All this must stop," Gandhi said, adding the community has been peacefully living in Maharashtra for several years.
The Shiv Sena and Maharashtra Navnirman Sena had strongly opposed the BJP's move for close abattoirs and ban sale of meat during the Jain festival of Paryushan.
This year too, the controversy over Jain leader Naypadmasagarji Maharaj's comments took place after the eight-day Jain festival of Paryushan started on Friday.
Personalise your news feed. Follow trending topics