Maharashtra sets aside 250 hectares of forest land for Navi Mumbai airport
Jul 12, 2017 01:09 AM IST
Mumbai city news: The land is spread over 12 villages in Raigad district
Having secured a Union government clearance to handover forest land for the proposed Navi Mumbai airport after much delay, the state government has formally set aside 250 hectares of forest land in Raigad district to the City and Industrial Development Corporation (Cidco) for the project.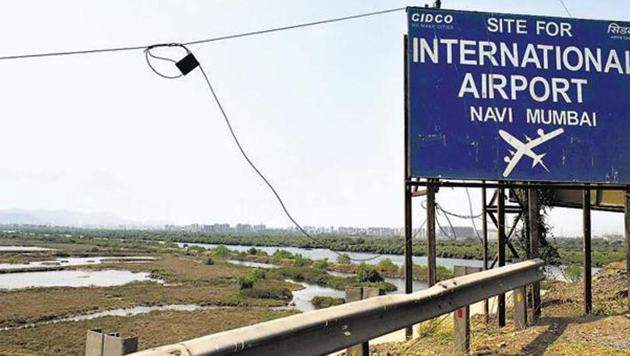 A delay in getting the forest land had held up crucial pre-development works for the Rs16,000-crore Navi Mumbai airport project. The state revenue and forests department issued a government resolution on Tuesday paving the way for the transfer of the said land, spread over 12 villages in the Panvel tehsil.
An official from the state forests department said, "The Union Ministry of Environment and Forests gave a clearance to transfer 250 hectare of forest land for the project with a few conditions in April this year. The government has already vetted the project in detail and it is established that it is a site-specific project and there is no alternative non-forest land available for it, so we have processed the transfer of land provided CIDCO adheres to the conditions put down by the Union government."
The airport is proposed to be built on 1,160 hectares of land, of which 250 hectares is forest land, including mangroves. Cidco has offered a green patch of 242 hectares in exchange near Khopoli and has assured to plant three times the amount of mangroves destroyed.
Prajakta L. Verma, joint managing director at Cidco, said, "In the absence of a clearance for the forest land, we had started basic surveys and soil investigations as part of the pre-development work. We started works such as rock cutting and blasting after getting a forest clearance. The state government's resolution now paves the way for the official handover of the land and transfer of the title to enable us to work more smoothly."
The pre-development work involves flattening a hillock, reclaiming marsh land and diverting a river to make way for the construction of the airport, and is expected to take a year-and-a-half to complete. Cidco hopes to wind it up by mid-2018.
With the forest land in possession, the only major challenge for the completion of the pre-development work is the rehabilitation of about 3,000 families. "Most of the project-affected people have agreed to shift, while some have even started shifting out. A majority of the families are likely to shift once the rainy season is over," Verma said.
The state government first proposed the Navi Mumbai International airport 20 years ago, and accorded the plan an approval in 2007. The greenfield airport project has, however, faced several hiccups owing to resistance to land acquisition and delays in getting government clearances. Cidco now hopes to complete the project by 2020. The GVK-led Mumbai International Airport Ltd has won the bid to develop the new airport.