Urban structures cause of intense rain in some areas of Mumbai, finds IIT-Bombay study
Researchers said urban structures create atmospheric instability leading to extreme rain that is not uniform across the city.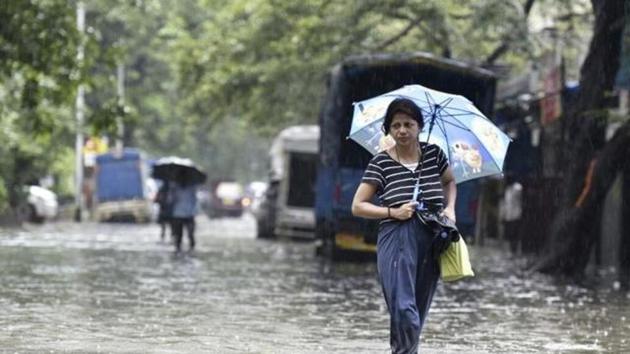 Updated on Mar 03, 2018 01:22 PM IST
If you have witnessed intense rain in the area you live and not where a relative or friend does, here's why.
Urban structures – buildings, slums, roads – play a major role in the intensification of rainfall in some pockets across Mumbai, says a study led by Indian Institute of Technology – Bombay (IITB) and funded by the Ministry of Earth Sciences.
Previous studies using satellite data have shown an intensification of rainfall in urban regions. With no uniformity in intense rain across Mumbai, the six-member team studied eight extreme rainfall days during 2014-2015.
Performing eight multi-layer urban canopy model simulations, coupled with atmospheric model that factored in all kinds of buildings, slum areas, and roads for the eight intense rain days, the study found an intensification of rainfall only in some urban pockets that were lined with urban structures.
Researchers said urban structures create atmospheric instability leading to extreme rain that is not uniform across the city. "If there are a series of buildings with a road running in the middle, wind with all its moisture narrows down and follows the path of the road. With buildings acting as obstacles, the wind profile and flow gets disturbed, the atmosphere becomes unstable leading to more rainfall over a specific location," said Subimal Ghosh, lead investigator and professor with the civil engineering department at IIT-B. "If there were no buildings, winds would have resulted in uniform rainfall over the entire city."
On comparing their finding with data from automatic weather stations set up by the Brihanmumbai Municipal Corporation (BMC), the results matched confirming that multi-layer urban structures are creating intensification of rainfall over Mumbai.
"There is a need for more weather stations especially in coastal cities like Mumbai, where there is spatial-temporal variation in rainfall pattern. This will help in understanding urban feedback to microclimate and intensification of rainfall, leading to better forecasts," said Subhankar Karmakar, co-author and professor at the Centre for Environmental Science and Engineering, IITB.
Researchers said the starting point of their investigation was the question that while both laws of physics and satellite data say urbanisation leads to intensification of rainfall, they found no reflection of this signature in spatial data.
In addition to conducting multi-layer urban canopy model simulations, the team also worked with two other scenarios – one that did not consider urban canopy and the other was one-layer urban structure such as roads.
"When we started running the model, we found that compared to non-urban simulations, the single layer urban canopy model was generating slightly more rainfall," said Ghosh. "But we suddenly found huge intensification of rainfall in the multi-layer urban canopy model."
The study was published in Scientific Reports – Nature on Friday.
Close Story