Here's why your child is more into junk food
The study, which covered 10 private and semi-private schools, revealed there is no significant difference in consumption of junk food among students from different socio-economic backgrounds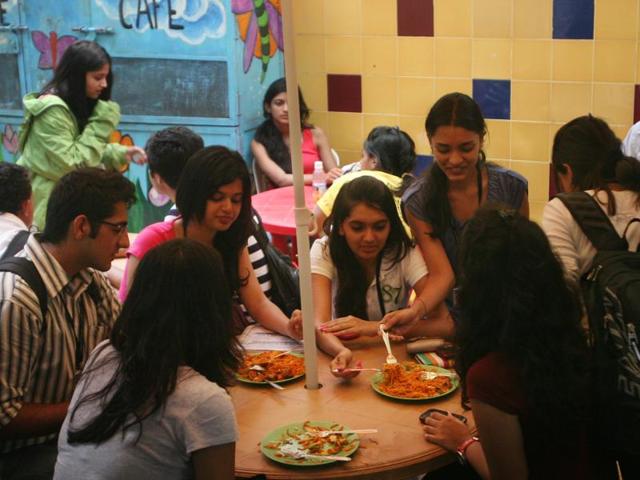 Published on Jun 28, 2016 11:58 AM IST
Hindustan Times | By Aayushi Pratap
, Mumbai
Teenagers are eating more junk food because it is easily available and not because it is cheap, says a study by the Tata Institute of Social Sciences's (TISS).
The study, which covered 10 private and semi-private schools, revealed there is no significant difference in consumption of junk food such as pizzas, burgers, chips, biscuits and cakes among students from different socio-economic backgrounds.
"Junk food is no longer expensive. There are so many brands in the market that have now started making small packages of chips and biscuits, which are available for as cheap as Rs 5," said Dr Hemal Shroff, assistant professor, TISS who conducted the study.
Since many students did not know their parents' income, the researchers determined the students' socio-economic background from the information they gave on number of household assets such as air-conditioners, washing machines and mobiles.
Out of the 643 students from classes 7 and 8 surveyed, 10 percent said they eat junk food daily, whereas 13 percent said they eat it almost every day.
About 37 percent said they ate junk food once a week and 23 percent at least twice a week. The remaining 17 percent said they do not consume junk food at all. The researchers also found that students who ate junk food daily were more likely to miss lunch and dinner.
Doctors said junk food can aggravate or cause diseases.
"Foods like fries, noodles and samosas are fried in reused oil or using vanaspati (hydrogenated vegetable oil) which are rich in unhealthy trans and saturated fats," said Dr Swati Garekar, paediatric cardiologist, Fortis Hospital, Mulund.
"They cause blockage in arteries leading to heart conditions, obesity and early onset of type 2 diabetes. Junk food makes you feel full for a long time, and skip nutritious meals, rich in carbohydrates and proteins."
Some schools have taken steps to ensure that students have less access to junk food.
Deepshika Srivastava, the principal of Rajhan's Vidyalaya, Andheri, said there school has made it mandatory for all students to eat at the school's mess.
"We don't allow them to get food from outside. There is a dietician, who plans the meals for around 3,000 children in our school," she said.
Close Story