Housing society converts 2K kg of waste into 650kg of manure
Published on Jun 27, 2016 12:07 AM IST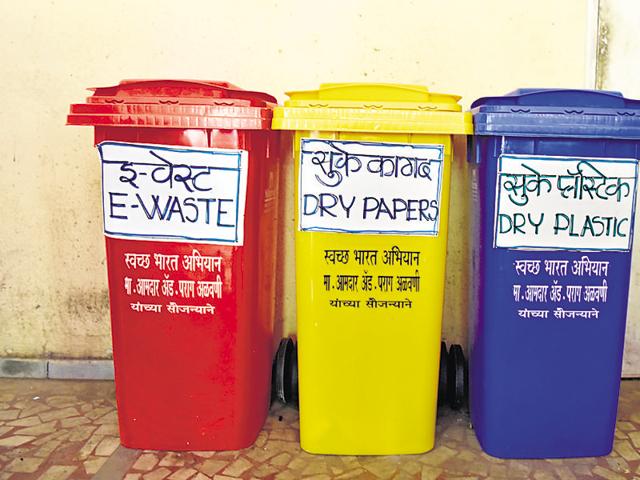 Hindustan Times |
, Mumbai
Aishwarya Iyer
As the city's dumping grounds continue to be overburdened with tonnes of garbage piling up everyday, a housing society in Vile Parle has been segregating and composting its own waste.
It began in May 2013. The 30 families residing at Devangini Society in Vile Parle (East) began segregating the 30 kg of dry waste (paper, plastics and electronic waste) and vermicomposting (See box) the remaining 40 kg of wet waste (fruit and vegetable peels) generated every day to reduce the burden on the city's landfills.
Read: Green heroes who fight relentlessly to protect Mumbai
"Those responsible for generating waste should ideally be composting it. Segregation at the source is a must. The city's landfills are full. We must start being responsible now," said Satish Kolvankar, 66, architect of the waste management programme.
To dispose of the dry waste, the housing society has roped in NGO Stree Mukti Sanghatana (SMS), whose members recycle plastic, papers and e-waste collected from each home twice a week.
The waste is then segregated into categories. "We conducted a waste audit of the society and found that no waste was being sent to the city's dumping grounds. The residents are doing a wonderful job," said Rashmi Joshi, coordinator, SMS.
The housing society collects its wet waste in uncovered bins and converts it into manure through vermicomposting.
"Unlike dry waste, wet waste starts stinking the minute you cover it. That's why the members of the housing society are requested to store the waste in uncovered bins," said Kolvankar.
Till date, the society has generated 2,225kgs of wet waste that has been converted to 650kgs of manure.
"The manure generated from this waste is used at the society's garden that has about 30 trees. After distributing the manure among our flats, the remaining is sold to the neighbouring societies for Rs20 a kg."
In 2014, the Environmental Policy Research Institute (EPRI) had identified Devangini Society as a case study for community-based decentralised waste management at source.
"The society is a model for other societies in the city to replicate," said Avick Sil, regional director, EPRI.
"Societies can look at alternative forms of waste management such as drum composting or biomethanation techniques (converting waste into biogas)," he said.
Personalise your news feed. Follow trending topics