How India has emerged as a global leader in public health
Published on Jan 07, 2023 06:24 PM IST
There has been a transition from a "can-do" attitude to a "will-do" determination. The country's strategies to manage the pandemic exemplified this shift.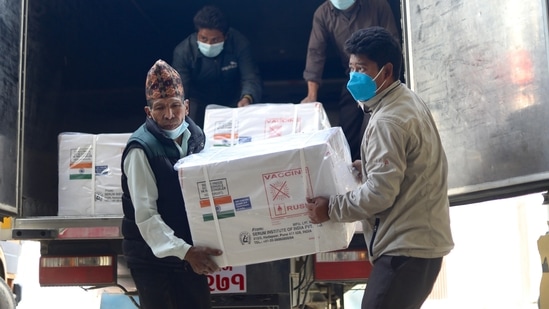 India has set itself on course to becoming a developed country by 2047. It has demonstrated strong economic growth in the past decade, overtaking Britain to become the fifth-largest economy by nominal Gross Domestic Product (GDP). However, the journey to becoming a developed country cannot only be driven by the economy. Evidence shows that most developed countries invest more in health care. A developed country needs sustainable, elastic, and human-centric health systems.
To understand how the country has reimagined its health systems, I visited India after nearly 15 years. As I interacted with several leaders, philanthropies, multilateral organisations, corporate firms, and development partners, and visited several health programmes on the ground, I found that there had been a transition from a "can-do" attitude to a "will-do" determination.
The country's strategies to manage the pandemic exemplified this shift. When oxygen demand spiked during the second wave of the pandemic in 2021, India installed and commissioned multiple oxygen systems across all its high caseload health facilities. Two bold initiatives — the Pradhan Mantri Ayushman Bharat Health Infrastructure Mission and the 15th Finance Commission health grants — are underway to augment public health infrastructure. An investment of more than $1.2 billion has been committed to set up 730 integrated public health laboratories and 7,225 block public health units by 2025-26. This is an opportunity to make the country pandemic-resilient, by building a network of laboratories, and developing primary health care and diagnostic infrastructure, to achieve universal health coverage.
India has much to give to the world. We saw how India brought relief to the world by supplying essential drugs, commodities, and vaccines to many countries during the pandemic. India built capacities to manufacture and supply vaccines at affordable prices. The Annual General Meeting of the Developing Country Vaccine Manufacturer Network in Pune recently saw the presence of India's vaccine majors alongside their counterparts from developing countries demonstrate the leadership that New Delhi is offering to the Global South.
India has emerged as a digital powerhouse by expanding its digital health infrastructure and is leading strategic discussions on leveraging Artificial Intelligence to improve public health. The country clocked the world's highest volume of digital payments – more than the next five countries, including China, combined. The Aarogya Setu app, which was launched as a contact-tracing application for Covid-19, has seen more than one billion downloads and has tracked well over two billion vaccinations. Further, with the Ayushman Bharat Digital Mission now in its second year, the National Health Authority has created a foundation on which Indian public health's future will be built. This includes over 298 million Ayushman Bharat Health accounts created for citizens, 51 million electronic health records, and several health facilities registered on their respective databases.
The assumption of the G20 presidency, therefore, comes at a crucial moment. It will give India the opportunity to shape the global health agenda and priorities for a group of countries that account for over 80% of the world's Gross Domestic Product, 75% of the global trade, and over 60% of the world's population.
The government is planning to make focused efforts across the identified G20 health priorities, including health emergency preparedness, strengthening medical countermeasures for vaccines, therapeutics and diagnostics, and leveraging digital solutions for achieving universal health coverage.
It is also an opportune time to steer the conversation around technology-enabled development. A future G20 digital health collaborative initiative could be envisaged with a mission to facilitate a synergistic digital health agenda for policy, strategy, governance, financing, and solutions to achieve universal health coverage.
Right now, India is a great place to be. While plenty of work lies ahead, India is becoming a trendsetter for the developing world and taking its rightful seat among nations with people-centric, sustainable, and future-ready health systems.
Nikolaj Gilbert is president and CEO, PATH
The views expressed are personal
This Republic Day, unlock premium articles at 74% discount
Enjoy Unlimited Digital Access with HT Premium
Topics