Dear Me: From seeing idols to playing with them, dreams come true - Viren Rasquinha
Updated on Aug 11, 2017 04:35 PM IST
Viren Rasquinha, former India hockey captain, tells his younger self not to ignore studies as sports and academics go hand in hand.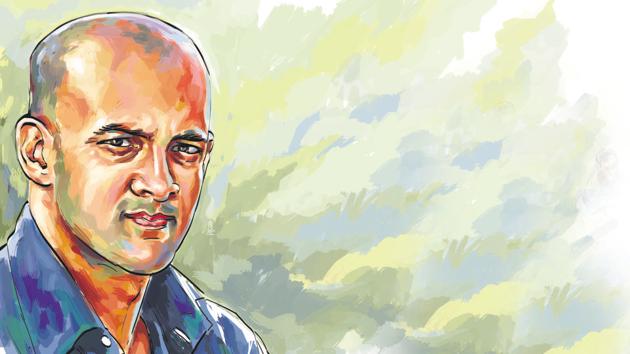 Dear seven-year-old Viren,
Did you get hit with the hockey ball again? You were bound to get hurt playing on the loose tar wearing slippers and without shin guards. But you are having fun and don't want to stop.
And keep playing you should. One day you will look back at the days spent playing on the streets of Bandra and you will remember all the pain that went into making an India captain.
You don't know it yet but you will have four big dreams: play for India, play in the Olympics, captain India and win an Olympic medal. Three of them will come true.
But that's for later. For now, it is the grass pitch at St Stanislaus School, your school, that will be important. Here you will meet Marcellus Gomes, your first coach and an Olympian. He will tell you that you can be a very good player. You will just be 11 but he will put you in the under-12 school team.
READ | Dear Me: Follow your heart even if it means being an outlier - Shiva Keshavan
When you are 14, the India team will play a match on that ground. It will be at night and you will have an exam the next day but you will beg your mom to let you watch it.
Not only will you watch your idols, you will talk to them after the game and shake hands with Dhanraj Pillay. That's right, with Dhanraj Pillay.
It is at this point that you will decide that you want to become a hockey player. But you won't ignore other things in your life. Especially not academics.
You will play every day, even during your board exams. But you will also focus on studying because it is important.
You will go on to junior college and earn your first hockey contract. Academics and sport will go hand-in-hand.
But that is until you play in the junior national tournament. You will represent Mumbai and you will meet Vikram Pillai who will be your best friend for many years.
READ | Khel Ratna, Arjuna: Authorities should set norms, and athletes their priorities, straight
Playing for Mumbai with Vikram will be the turning point of your hockey career. You will be Mumbai captain. The team will reach the final for the first time in 24 years. You won't win. But everyone will see how well you play.
They will ask you to join the camp for the junior national team. They will ask Vikram also.
You will work hard. Very hard. Maybe harder than any of the other boys there. You will not have time to go to college or meet friends. But this is your dream so you will want to keep doing it.
Eventually, you will make it to the India junior team. And you will become a part of Indian hockey history when you become junior world champions.
You, Vikram and 11 other junior players will go into the senior team.
Training for the Indian team will be the toughest thing you ever do. On some days, you will cry. Your body will hurt. Sometimes you will think of running away from the camp or just staying in your bed and not waking up for training.
READ | Justin Gatlin win 'not the perfect script', says IAAF president Sebastian Coe
But you will do it. You will set your mind to it and work hard, like you always do.
You will become faster and get tired less. You won't be able to put on weight; you will eat 7-8 'chappatis' every meal but remain 67kg throughout your career. Your coaches will say you have to at least reach 70kg, but it won't matter. You will be strong and that's all that will matter.
Months after joining that India camp you will make your senior debut. It will feel like a dream come true. And you will be very nervous. But remember Dhanraj is there with you. He has seen you train and watched you grow. Since you shook hands seven years ago, he has become a very important person in your life. And he will tell you to trust in your ability. He will be right.
Once the whistle blows and the match starts, you won't be nervous at all. You will only focus on the game, like you always do.
On your checklist, you have ticked off playing for India; three more to go.
You will now be a regular in the Indian team and in 2004, during a series against Pakistan, you will also be captain in one of the matches. Two more to go.
And soon you will start working towards the next tick.
READ | Vijender Singh urges for India-China peace after win over Zulpikar Maimaitiali
The Olympics will take place later in the year in Athens. You, Vikram and six other junior teammates will be part of India's team for the Olympics. It will be a moment of pride and you will get to share it with some of your best friends.
You will tick another achievement off your checklist. Only one more to go. That won't happen, not directly at least.
Through your involvement with the Olympic Gold Quest, you will stand five feet behind PV Sindhu as she steps on to the podium to accept her silver medal at the Olympics in Rio de Janeiro. Through her, you have won an Olympic medal. Maybe you can tick it off your list?
Love, hugs and kisses,
From Viren Rasquinha
(As told to Sean Sequeira)
Personalise your news feed. Follow trending topics