Delhi to host national shooting meet after Nipah virus scare in Kerala
Press Trust of India, New Delhi |
Press Trust of India
May 25, 2018 03:37 PM IST
The national championship and trials for the rifle and pistol shooters were scheduled to be held at Thiruvananthapuram from May 31 to June 18, but have now been shifted to Delhi owing to the Nipah virus scare
The Nipah virus threat in Kerala has prompted the national shooting federation to shift the 18th Kumar Surendra Singh Memorial Championship to Delhi.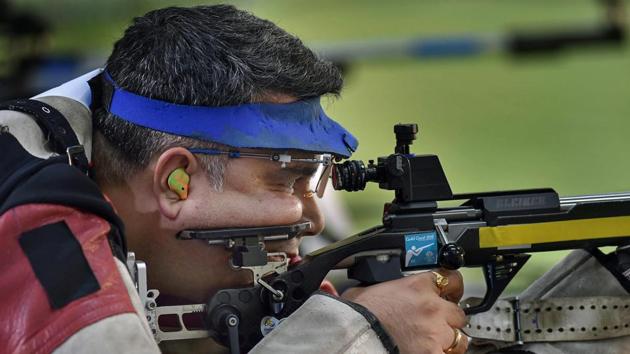 The national championship and trials for the rifle and pistol shooters were scheduled to be held at Thiruvananthapuram from May 31 to June 18. They will be now held in the second week of June at the capital's Dr Karni Singh Shooting Ranges.
The national trials for the seniors/juniors and youth (men and women) in the rifle and pistol disciplines were to be held from June 7 to 17.
"Delhi will host the event now and it will start around June 10," a top National Rifle Association of India (NRAI) official said.
READ | Sheeraz Sheikh tops selection trials, hopes to win Asian Games spot
NRAI had earlier said in a statement: "In view of Nipah virus in Kerala, it has been decided to postpone 18 KSS Championship and selection trial 5, which were scheduled to be held at Trivandrum, Kerala.
"Fresh dates and venue will be notified shortly. NRAI and Gagan Narang Sports Foundation, the unit hosting the event regret the inconvenience if any to all concerned."
The Nipah virus infection claimed one more life in Kerala yesterday, according to the National Centre for Disease Control (NCDC). With this, the death toll has risen to 12.
The health ministry has issued prevention guidelines advising people to avoid contact with infected bats and pigs, avoid consuming raw foods, eat only well-cooked food, maintain personal hygiene and hand washing practice.
People have also been advised to wear N95 masks and report to the doctor in case of any symptoms.