CBI searches Pune Muslim Co-op Bank; alleges cases of money laundering
FIR filed with CBI alleges cases of money laundering during period of demonetisation.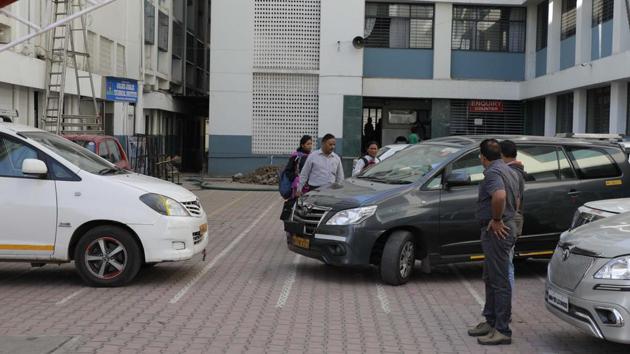 Updated on Jan 19, 2018 05:39 PM IST
Hindustan Times, Pune |
, Pune
Nadeem Inamdar
Central Bureau of Investigation (CBI) sleuths, on Thursday, searched the ₹500-crore Pune Muslim Co-operative Bank headquarters at Bhavani peth at 10.30 am on Thursday. Operations were on till late in the evening. Simultaneous searches were conducted at the bank headquarters in Bhavani peth and its Azam campus branch.
Bank chairman PA Inamdar confirmed that a CBI team "had come to the bank for inquiries and took some documents." A Delhi-based CBI official confirmed that searches were on by the sleuths till late in the evening.
CBI spokesperson from New Delhi, Abhishek Dayal, said that the action was carried out on the basis of a complaint related to alleged money laundering in the aftermath of demonetisation.
" As of today, neither do we know on whose complaint the current action is being taken nor have we been given a copy of the complaint. The bank is on a sound footing and are doing extremely well in terms of growth," Inamdar said.
Referring to current bank directors, SM Iqbal and Imtiaz Shikilkar, who are at loggerheads with the bank management, Inamdar added that baseless and frivolous allegations were being levelled against the bank by persons with vested interests.
"Appropriate action will be taken at the appropriate time and appropriate manner. The bank directors wanted to engage in illegal activities like stopping loan recovery cases with ulterior motives and also wanted the bank to sanction loans for their acquaintances, which I will not allow and will never accept . I believe in following the law and will never allow such wrongful acts in the bank," he said.
Iqbal and Shikilkar, in a joint statement, stated that the bank has a good financial position and that the CBI action would bring about complete transparency and accountability in its functioning. The duo held a media conference last week where they had alleged a financial fraud of ₹100 crore. The allegations have been strongly refuted by Inamdar.
The Central Bureau of Investigation (CBI) , Anti Corruption Bureau (ACB) , Pune has on Dec 29,, 2017, had lodged an FIR against nine officials of the Muslim Co-op Bank under section 120 B IPC r/w sections 420, 471 and 477-A and section 13 (2) r/w 13 (1)(d) of Prevention of Corruption Act, 1988. The CBI has booked them under offences suspected like criminal conspiracy, cheating , forgery and criminal misconduct. The bank staffers booked have been identified as Salman Haroon Khan, clerk/cashier, Rafique Abdul Shaikh, Manager and Incharge, RBI Correspondence Section, Anis Hasimoddin Qazi, Passing Officer, Haroon Hasan Shaikh, Passing Officer, Anis Ismael Khan, admin officer, Shakeel Ahmed Saudagar, Compliance Officer, Nasir Shaikh, Junior Manager, Javed Masood Khan, Branch Manager, Azam Campus Branch, Haroon Sattar Sayed, CEO/Secretary and other unknown officers of the bank and private persons.
The CBI FIR states that on the basis of source information, alleging that after the announcement of demonetization by the government on Nov 8, 2016, officers and officials of the bank fraudulently and dishonestly exchanged the demonetized general currency of notes of Rs 1000 and Rs 500 /- denomination amounting to Rs 40 lakh with an equivalent amount of valid GCN's of Rs 100 and Rs 50 by manipulating the entries in cash summary book in gross violation of banking rules and regulations. On the basis of the said Preliminary enquiry, the FIR was lodged.
Close Story
Personalise your news feed. Follow trending topics