How scientists, doctors, were duped in a multi-crore bungalow plot scam in Pune
The accounts which were frozen belong to unidentified agents and Devidas Sajnani, a 67-year-old Bandra-based businessman and promoter of Temple Rose Real Estate Pvt Ltd.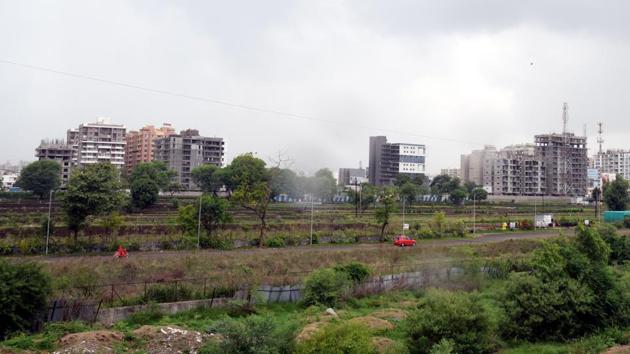 Updated on Jul 06, 2017 04:51 PM IST
Days after the Pune police arrested a Mumbai-based businessman for allegedly duping thousands of investors, mostly highly qualified persons, by promising them bungalow plots, the Economic Offence Unit on Tuesday seized 440 acres of land belonging to the promoter, Devidas Govindram Sajnani, facing charges.
The police also froze 68 bank accounts. These accounts belong to unidentified agents and to Devidas Sajnani, the 67-year-old Bandra-based businessman and promoter of Temple Rose Real Estate Pvt Ltd, accused of duping 4,000 investors by promising plots with high returns at Purandar, 50 km from Pune.
Post that case, the Pune police say they are now flooded with complaints related to investors being cheated by firms promising bungalow plots with high returns. According to police officials, the investors include scientists, doctors, advocates, engineers and defence personnel who have fallen prey to dubious quick-money schemes. Many of them are from Mumbai.
"Many people have been duped in various bungalow plot schemes. Unfortunately, only a few have come forward," said Rajesh Puranik, Senior Inspector, Economic Offence Wing. According to Puranik, the scam involving Temple Rose Real Estate Pvt Ltd is spread over Maharashtra with at least 4,000 people being duped.
According to senior police officials, Sajnani promised bungalow plots at Purandar which were later found to be fake. The state government has identified Purandar as the location for a new international airport.
Sajnani through his Temple Rose Real Estate Pvt Ltd sold plots measuring 1,000 square feet with a buyback scheme in four years. Then, through his real estate project called 'Rose City', he sold around 5,294 plots, mostly in the range of ₹1 lakh to ₹3 lakh, by promising investors a yearly return of 25%.
"The victims invested their money without verifying the documents of the plots they were purchasing. Later it was discovered that the firm did not own any land in Purandar ," said deputy commissioner of police, Sudhir Hiremath. Sajnani has been booked for cheating, forgery and breach of trust.
The police action came after a scientist from the National Chemical Laboratory Pune, Nitin Shukla Tiwari, filed a complaint with the EOW of Pune, stating that he was cheated of ₹2.13 crore by Sajnani . The police are also looking for four other directors of the real estate firm, including Deepa Sajnani, Vanita Sajnani, Marx Thorat and Keshav Narayan.
Considering the wide reach of the scam, the Enforcement Directorate (ED) has also joined the investigation. A senior ED official on the condition of anonymity said, "The agency will carry out a parallel investigation given that the firm has duped around 1,000 defence personnel and scientists from Pune-based National Laboratory."
Puranik said investors have been duped in other schemes also. "The investors are coming to us with complaints about cheating by different firms." Earlier this year, another investor, Ashwini Kamble, who invested money in a bungalow plot scheme filed a police complaint at Lonikand Police Station.
The officials at Lonikand police said they have started an investigation in the case.
RTI activist Vijay Kumbhar, who had helped investors get relevant documents to expose the fraud, said that most of the victims were well-educated and had blindly trusted Sajnani.
"Most of the people who invested their money in the Rose City scheme are highly qualified. They blindly trusted the advertisements that appeared in newspapers and purchased land hoping that they would get high returns in a short span of time," said Kumbhar. According to Kumbhar, a doctor from Mumbai had also taken a loan from a bank to invest around ₹5 crore in the bungalow scheme.
"Without thinking twice, he invested the loan money. Now he is unable to pay the instalments and there is no guarantee that his money will be returned," said Kumbhar.
Close Story
Personalise your news feed. Follow trending topics