My City My Voice: Residents relieved after Khadki Cantonment clears garbage dump
Updated on Sep 27, 2017 05:02 PM IST
Unauthorised garbage dump in Khadki area has been addressed by KCB after residents raised the matter through Hindustan Times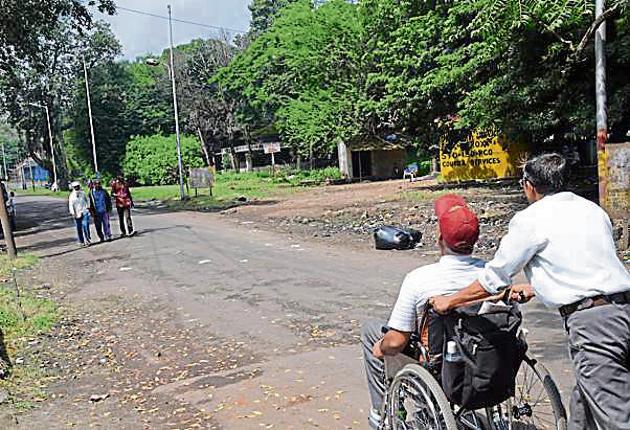 Hindustan Times, Pune |
Shrinivas Deshpande
The unauthorised dumping of garbage at the corner of Aundh-Khadki road and Park road has been addressed firmly by Khadki Cantonment Board authorities after the matter was raised by the residents through Hindustan Times.
The open space at the corner had turned into a filthy, stinking garbage dump with stray animals, after roadside hoteliers and vendors routinely dumped their garbage at the spot. This dump was located close to the popular Ayyappa temple and the Kalibari temple on Park road. Following reportage in HT, strict action was taken by the KCB.
KCB's health superintendent Vilas Khandode told HT that the Cantonment Board has warned small hoteliers and vendors against dumping of garbage on the open space. The KCB is now planning to install a shed at the spot with newspapers and benches for senior citizens," he said. Nupur Mulka a resident in the army quarters working as a human resource manager said, "Definitely we can see an improvement and have been relieved of the foul smell of garbage.''
SKRahid retired defence scientific officer also said,''The situation is much better now, but this is a temporary solution. The KCB has to find a permanent solution for this problem.''
Virendra Singh, a retired paraplegic soldier who is wheelchair bound, said many of his friends at the Queen Mary's Technical Institute (QMIT) use this road on a regular basis. They were particularly hit hard while passing by the garbage dump due to the slow movement of their wheelchair. "We had to hold our nose tightly to avoid the foul smell while passing by this area. But now, we have got freedom from the foul smell,'' he said.