Water level in four dams of Pune drop to 61per cent
Updated on Nov 12, 2018 02:50 PM IST
Water woes: weak monsoon during September failed to fill up dams: officials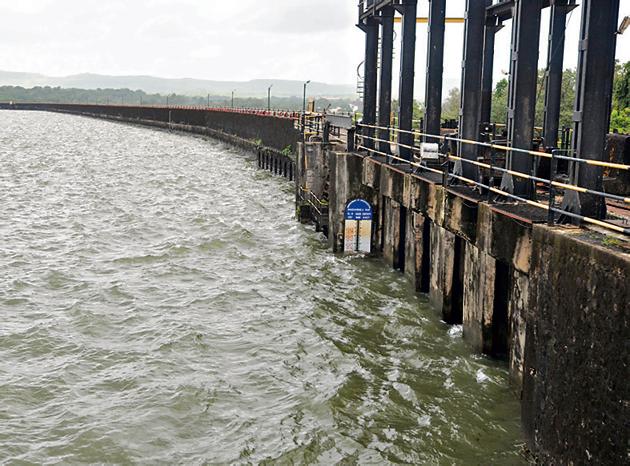 Hindustan Times, Pune |
Prachi Bari
From full capacity in August, water stocks in Pune's four dams have come down to 61 per cent by November 10, which the authorities say is lowest in last three years.
With excess rainfall till August, the four dams that provide water to Pune city and the district - Khadakwasla, Panshet, Temghar and Varasgaon - had filled up to their capacity and authorities were forced to release water. However, weak monsoon during September, failed to fill up dams further as a result of which the water stock in four dams within two-and-half months came down to 61 per cent.
According to officials from irrigation department, the drop in the water level in four dams was due to no rains in September, as well as, release of water for agriculture purpose in rural areas.
The sharp drop in the dam levels is an indication of tough days ahead with PMC authorities already going for water cuts as next monsoon is still eight months away.
In view of the limited water stock, the Pune municipal corporation (PMC) has already invoked water cuts in the city. Residents from various areas have been getting water five hours a day.
However, according to Siddharth Dhende, Deputy Mayor PMC, there is nothing to be alarmed about the current water stock in the dams. "According to our population norms of 150 litres per person, the demand is met and fulfilled. We have ample and sufficient water to last us until end of July 2019. So 61 per cent of water stock in dams is not alarming at all if one goes to see the record of last 10 years, there is only a 10 per cent difference."
These dams were to full capacity in August 2018 but by October the water levels dipped to 24.21 TMC, which further came down to 23.66 TMC (thousand million cubic feet) by November 10, according to statistics by water resource department. During mid-November 2017, the water levels were at 78.80 % while during the same period in 2016, the cumulative stock was standing at 90%.
While total capacity of dams is 29.15 TMC, city's requirement is almost 50 per cent which is 14 TMC.
Meanwhile, the district administration has announced seven talukas as moderately drought affected. These talukas are Daund, Baramati, Indapur, Shirur, Purandar, Velhe and Ambegaon in view of the scanty rainfall this year.
Water levels in four dams as on Sunday
Name of Dam ------Actual stock --- in per cent
Khadakwasla ---- 1.11 TMC ------- 57.25%
Panshet ----------- 9.66 TMC ------ 88.82%
Temghar -----------0.24 TMC ------- 5.71%
Varasgaon -------- 12.65 TMC ------94.61 %
Total -----------------23.66 TMC -----61%
Repair work at Temghar dam
With water levels in Temghar dam coming down to 5.71 per cent, the authorities have once again undertaken repair work. The dam authorities have also started discharging water into Khadakwasla as they plan to bring water stock to zero so as to complete repair work after reports of leak.
Personalise your news feed. Follow trending topics