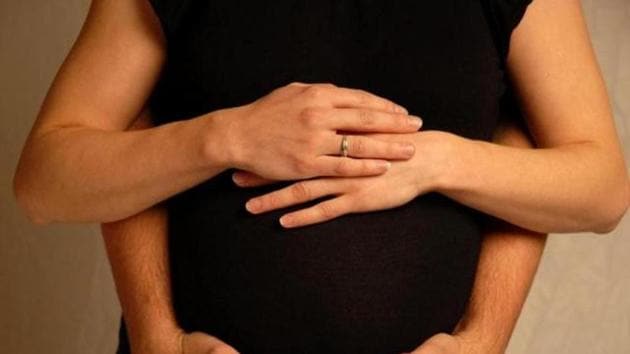 Allow birth companions in labour room, PGI docs to propose to Chandigarh admn
The study had also discovered that most of the pregnant patients were subjected to seven types of abuse and maltreatment at healthcare centres
UPDATED ON FEB 01, 2018 01:15 PM IST
With a study finding that most pregnant women seeking maternity care in healthcare centres in northern India are subjected to maltreatment, authorities at the School of Public Health, PGIMER, are planning to write to the UT health department to allow the father-to-be or another family member inside the labour room, to provide the patient emotional support.
Currently, government hospitals do not allow anyone to accompany the patient in the labour room, and the expectant mother is completely dependent on staff, who often misbehave with her, a recent study by the school had found.
The study had also discovered that most of the pregnant patients were subjected to seven types of abuse and maltreatment at healthcare centres. "Denial of birth companion in the second or third stage of labour and lack of information about care being provided are most common forms of disrespect and abuse," the study mentions.
Many surveyed women also complained of verbal and physical abuse, besides discrimination on the basis of social status. "We will talk to the UT health department authorities and request the health secretary to allow husbands or one family member to accompany pregnant women inside the labour room or delivery area," said Dr Manmeet Kaur, professor, School of Public Health.
On whether the move was possible in government hospitals that often remain overcrowded, she said, "I have seen government hospitals in Chennai conduct deliveries with men accompanying their wives in the labour room and delivery area as well. Why can't that be emulated here?" "It does not matter how crowded a hospital is. What matters is the indifferent and rude attitude of the staff. Our study has found that even the staff who handle only a few deliveries per month misbehave with patients," Dr Kaur added.
PGIMER dean (academics) Dr Rajesh Kumar had earlier shared that government hospitals in Punjab already followed the practice, and the state capital should follow suit.
Campaign to spread awareness on safe maternity care
The doctors from School of Public Health, along with White Ribbon Alliance India, will hold a series of events in April to spread awareness on safe maternity care.
"We will hold meetings with the health secretaries, directors and programme officers of Punjab, Haryana, Himachal Pradesh and Chandigarh to make them aware of the findings of the study and discuss the possible solutions," Dr Kaur said.
"We have also decided to start a campaign on social media for a larger reach. Through these online portals, we will ask pregnant women to share their experiences at healthcare centres. In case they are being mistreated, the programme officer will guide them about their rights," she added.
Close