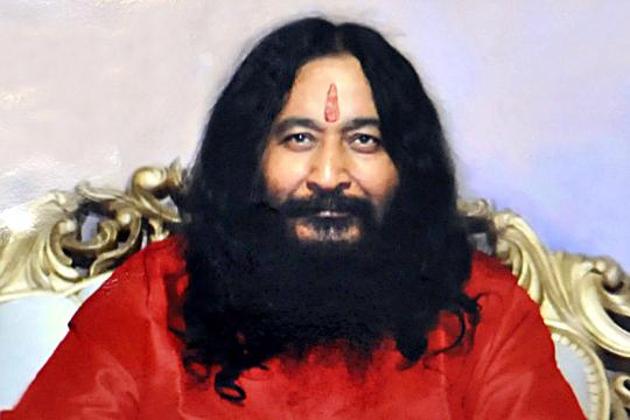 Baba in freezer | We are a secular state, won't interfere with any sect's beliefs: Punjab to HC
Advocate general Atul Nanda, who was arguing for the first time in the Ashutosh Maharaj case, told the division bench of justices Mahesh Grover and Shekher Dhawan: "Whether petitioner or respondent, the moment state interferes, it loses the character of a secular state." 
UPDATED ON MAY 06, 2017 08:57 AM IST
The Punjab government on Friday told the Punjab and Haryana high court that it was a secular state and would not interfere with the religious beliefs of any sect or individual.
Advocate general Atul Nanda, who was arguing for the first time in the Ashutosh Maharaj case, told the division bench of justices Mahesh Grover and Shekher Dhawan: "Whether petitioner or respondent, the moment state interferes, it loses the character of a secular state."
Nanda said a single-judge bench had empowered the government to determine the mode of cremating the Jalandhar-based sect head's body, even as the decision should have been taken by the court. "It is the court that can decide. Neither the government has ability nor mandate in law to decide," said Nanda.
The Punjab government, Divya Jyoti Jagriti Sansthan (DJJS), and Dalip Kumar Jha, who claims to be Ashutosh's son, had filed an appeal against the single-judge order on the sect head's cremation. Ashutosh was declared clinically dead on January 28, 2014, and since then his mortal remains are lying in a freezer on the dera premises. It was on December 1, 2014, that a single-judge bench had asked the government to perform the last rites within 15 days. The order was subsequently stayed by a division bench.
Nanda submitted that the single-judge bench ruled that the son had no locus standi to file petition. He said it was an opportunity for the court to look into the merits of the case and end it there itself. The advocate general submitted that the single-judge bench treated writ proceedings as a civil suit and decided claims and counterclaims of the parties, which was not "permissible" in law.
The government had been seeking adjournments for the past several months and had to face court's ire too. Initially, the government had planned to rope in solicitor general Ranjit Kumar, but later dropped the idea. On Friday, as the case's turn came, Nanda was not present as he was busy in other court and the state pleaded for an adjournment. The court passed over the matter for some time, but as Nanda could not reach by then, it ordered conclusion of arguments and reserved the matter for final order. But in the afternoon, upon Nanda's intervention, the case was taken up again.
'Preservation of bodies not new concept'
Advocate general Atul Nanda told the high court that In Ramayana there is reference to preservation of Dasharatha's body. He also cited several examples stating that bodies of Vladimir Lenin and Joseph Stalin in Russia and Mao Zedong in China were preserved among others. The adjudication before the division bench is in its last leg now, as other parties have completed their arguments. Nanda will continue with his submissions on Monday.
Close