Chandigarh cop dies of swine flu, toll rises to three
Keep away from mass gatherings if you have fever and sore throat.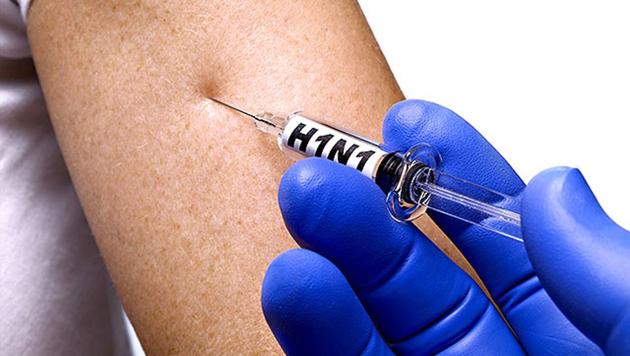 Updated on Aug 01, 2017 03:33 PM IST
A UT police head constable died of swine flu at Government Medical College and Hospital (GMCH), Sector 32, on Monday.
Jasbir Singh, 56, was a high-risk patient, as he was suffering from both diabetes and hypertension, said doctors.
A resident of the Police Lines, Sector 26, he was taken to hospital at a late stage. "The patient's condition was very critical," said Dr Gaurav Aggarwal, anti-malaria officer with the UT health department. "He died at the GMCH-32 on Monday."
Jasbir Singh's son told HT that his condition deteriorated on Saturday, after which he was taken to the Government Multi Specialty Hospital (GMSH), Sector 16. "Doctors gave him some medication and discharged him. His condition worsened on Saturday night, and we again rushed him to GMSH-16. On Monday morning, he was shifted to GMCH-32. Doctors didn't even bother to examine him for at least 45 minutes," he said.
With this, the death toll due to the viral disease this season has reached three in the city. On June 25, a 60-year-old woman from Maloya had died of the disease at GMCH-32.
The first swine flu death was reported on July 14 when a 42-year-old man from Sector 37, Shyam Verma, breathed his last at the Postgraduate Institute of Medical Education and Research (PGIMER). Meanwhile, 13 people have tested positive for the disease in the city.
'Don't take symptoms lightly'
Swine flu has symptoms similar to common cold: sore throat, cold, cough, persistent high fever for more that two days and difficulty in breathing. "One should not ignore the symptoms and consult a doctor," said Dr Aggarwal. "In case fever persists and there is difficulty in breathing, the patient should directly visit the screening centres at GMCH-32, PGIMER or GMSH-16."
Besides separate isolation wards at the GMCH-32 and PGIMER, there is a 10-bedded isolation ward at GMSH-16. A team of 20 medical officers has been formed to look after the patients. "High-risk patients are admitted to these isolation wards. If tested positive for swine flue, they remain admitted there and in case the report comes negative they are referred to other wards," said the health officer.
The department has also issued public advisories in the wake of swine flu cases.
Close Story
Personalise your news feed. Follow trending topics