'Chandigarh ours': Capt Amarinder snubs Khattar's proposal for Tricity Planning Board
Jul 11, 2018 06:53 PM IST
Amarinder said as Haryana was carved out of Punjab, the latter had the historical right over Chandigarh.
Punjab chief minister Captain Amarinder Singh on Tuesday categorically rejected his Haryana counterpart's suggestion to set up a Tricity Planning Board for Chandigarh and its adjoining cities of Panchkula and Mohali, saying Chandigarh indisputably belonged to Punjab.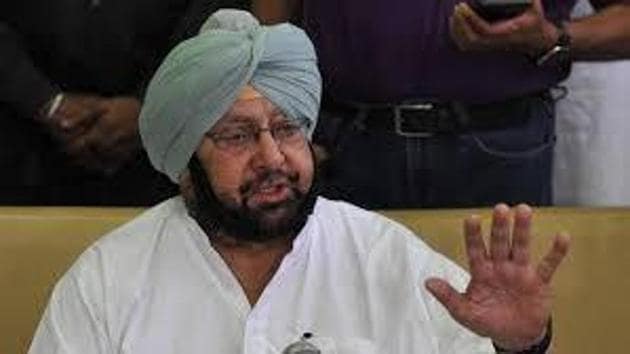 The CM was responding to questions at an event where Punjab governor VP Singh Badnore and Manohar Lal Khattar shared the dais with him. Even as the governor pointed out that as a land-locked region, Chandigarh did not have any scope for expansion, Amarinder said as Haryana was carved out of Punjab, and thus, the latter had the historical right over Chandigarh.
"Various accords in the past had given Chandigarh to Punjab but they were, unfortunately, not implemented," he said, adding that Haryana being a new state should be assisted to set up its own capital, and Chandigarh, being capital of Punjab, should be given to Punjab.
A government statement said both Amarinder and Badnore rejected the suggestion of an NCR-type Greater Chandigarh Metropolitan Region treating the entire tricity as the Capital of Punjab and Haryana.
Badnore, who is also the Chandigarh UT administrator, said while there was already coordination between the two states and the UT on certain issues, it could be enhanced by strengthening his advisory council with more people from Mohali and Panchkula.
The Punjab chief minister said territorial and water issues between Punjab and Haryana will have to be addressed before other matters could be taken up. Amarinder also rejected an audience suggestion of Panjab University being made a central university, while simultaneously dismissing Khattar's offer of contributing to its running.
"What would Punjab we left with," he said, making it clear that the state, which had already suffered in the previous allocation of resources between the two states, will not give up any more of its resources to Haryana.
Government offers staff audit to ensure 60:40 ratio between Punjab, Haryana
Amarinder also raised the issue of Chandigarh union territory raising its own cadre, thus eroding Punjab's 60% share in administration. Responding to his concern, the governor offered to order an audit of the employees in Chandigarh to ensure that the 60:40 ratio between Punjab and Haryana was maintained.
Advocating more cooperation between the two states in areas of mutual interest, the governor mooted the establishment of an India International Centre-like set-up in Chandigarh, and said he will seek contribution from both Haryana and Punjab for it.