Golden Temple fireworks for just 15 minutes this Diwali
Oct 29, 2016 11:07 PM IST
SGPC also plans to use less-polluting fireworks to protect the shrine's sheen
The Diwali fireworks at the Golden Temple will be limited to 15 minutes this year. The Shiromani Gurdwara Parbandhak Committee (SGPC) has taken the decision to prevent excessive pollution, which is taking its toll on the shrine's sheen.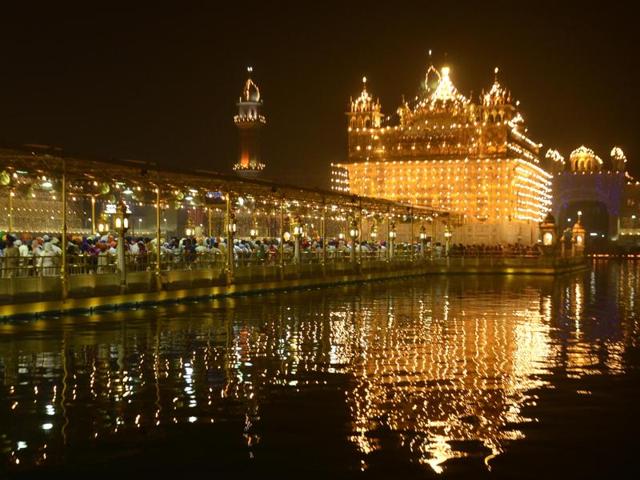 Lakhs of devotees reach Amritsar to witness the lighting and fireworks at the shrine. More tourists are expected this time as the recently opened heritage street is an added attraction.
Don't miss | UK Sikh group cleans Golden Temple's gold plating: See pics
This time, the SGPC has decided to limit the duration of the fireworks display and also use less-polluting options. The display will begin at 6.45pm, after the evening prayers on Sunday. "We have decided that the fireworks display will not be for more than 15 minutes. In the past, it has gone on for well over half an hour," said SGPC chief secretary Harcharan Singh.
As pollution remains a major concern, the SGPC is also planning to use fireworks that are less damaging to the shrine's sheen, he said.
Due to increase in vehicular traffic and commercial establishments, the shrine has been facing increased pollution. Although the SGPC mooted a laser show instead of fireworks in the past, the plan never took off. Recently, a UK-based team volunteered to clean the gold work on the sanctum sanctorum.
Last year, there was no illumination or firework display at the shrine on Diwali in view of a series of incidents of sacrilege of Guru Granth Sahib.