I was different, I chose not to cover my face, says acid attack survivor Laxmi Agarwal
Feb 05, 2018 04:31 PM IST
Fight for a cause: In the city to deliver a motivational lecture, Agarwal also spoke about her ordeal.
Abusive relationships are not healthy, can lead to violence, said Laxmi Agarwal, acid attack survivor and prominent campaigner for acid attack survivors.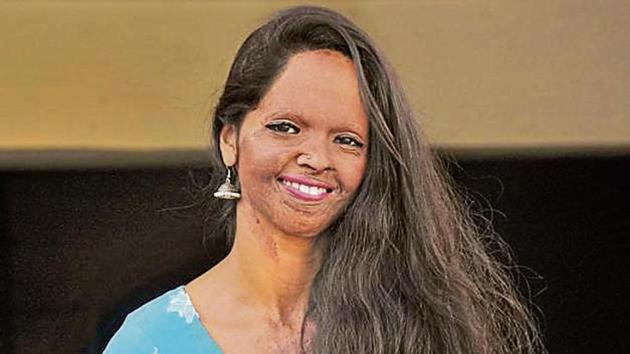 Agarwal, who was in the city to deliver a motivational speech at the Guru Nanak Bhawan on Sunday, urged the audience to speak out against violent relationships.
The event was organised by a city-based motivational speaker Sharanveer Sharma.
In her inaugural address, Sharma said, "Laxmi is an inspiration. Despite being inflicted with brutal injuries at the age of 15, she managed to outlive the pain. She launched a national campaign against acid attacks and became an example for many.
"Acid attack survivors in India are now entitled to benefits under the Rights of Persons with Disabilities Act, 2016. The act came into being because of Laxmi as she filed a written petition for it in 2006," Sharma added.
About her ordeal, Agarwal said, "I was 15 when I met with the dreaded acid attack in 2005. I was attacked at Khan Market in Delhi. I was targeted because I refused a marriage proposal."
"The horrific acid attack scarred not just my face, but even my soul. I choose to be different and I stepped out without a cover on my face." she said.
"People reacted and alienated me. The only people who supported me were my parents," she added.
'Society puts pressure on family'
Recalling her struggle, Agarwal said, "Society puts pressure on families. They target the victim's family and create such circumstances where they have to refrain from socialising. Never fear anyone," she said.
"Violent relationships are toxic. Raise your voice against violent relationships," she advised the audience.
Interacting with audience, Sharma said, "Open communication resolves half of the problems. Stress is not a disease, do not resort to pills to suppress it."