Punjab industry gives thumbs down to Arun Jaitley's Union Budget
The industry termed it a populist budget to reap electoral gains.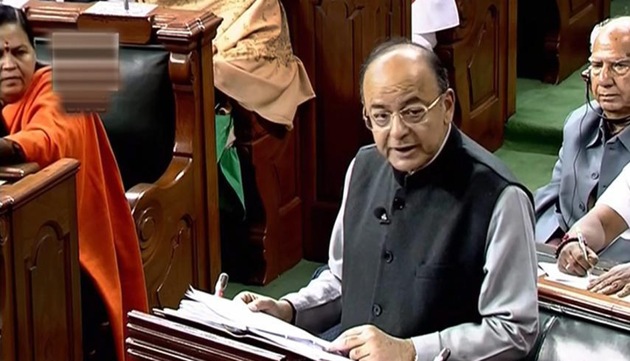 Updated on Feb 02, 2018 12:05 AM IST
The industry in Ludhiana found nothing to cheer about in the Union Budget presented by finance minister Arun Jaitley on Thursday. (Read Union Budget 2018 LIVE)
Industrialists and traders from across the city, often called the Manchester of India, were expecting tax relief and sops for micro, small and medium enterprises.
President of the Federation of Industrial and Commercial Organization Gurmeet Singh Kulhar said they expected the finance minister to increase investment limit of micro, small and medium enterprises. "The finance minister has also not allocated funds for the modernisation of domestic manufacturing sector, which could have helped in increasing the output." He also said the continuation of credit linked capital subsidy scheme has not been announced in the Union Budget.
'Populist budget to reap electoral gains'
The government has announced a slew of measures, including the minimum support price at 1.5 times the cost of production of kharif (summer) crops, which are aimed at reaping electoral gains ahead of the 2019 Lok Sabha elections. "The budget is a farce as none of the populist announcements, including the national health protection plan, can be implemented in such a short duration. The government clearly aims to reap political benefits out of this budget," said Badish Jindal of the Federation of Punjab Small Industries Association.
The Union Budget has also failed to announce anything to the cycle industry of Ludhiana. "The government didn't pay heed to our demands of setting up a cycle track and constituting a price regulatory committee for raw steel. Both these issues would have helped the cycle industry, which is facing tough completion from Chinese manufactures," said Inderjit Sing Navyug, the association president.
'Revision of corporate tax limit a silver lining'
President of the Chamber of Industrial and Commercial Undertakings (CICU) Upkar Singh Ahuja said demands of the micro, small and medium enterprises have not been fulfilled. He, however, said it's good that the budget focuses on agriculture. It will hike the demand of tractors and other agriculture implements providing indirect benefit to the manufacturing sector. He also welcomed the proposal lower corporate tax rate to 25% for businesses with turnover up to ₹250 crore. He said hailed the healthcare scheme for corporate sector employees and ₹3 trillion under the Pradhan Mantri Mudra Yojana or Mudra scheme.
Close Story
Personalise your news feed. Follow trending topics