Master Tara Singh's dream of autonomous Sikh state remained unfilled, says granddaughter-in-law
Paying tribute to Master Tara Singh, local bodies and tourism minister Navjot Singh Sidhu announced to name a chowk near the Amritsar railway station after the leader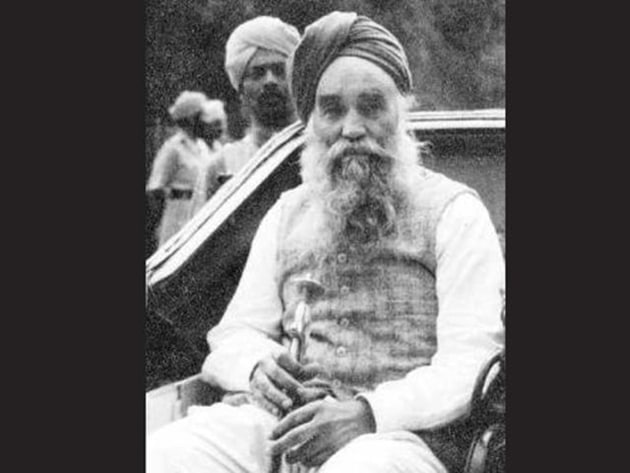 Updated on Jun 25, 2018 11:37 AM IST
Hindustan Times, Amritsar |
HT Correspondent
The dream of Master Tara Singh — an iconic figure of the Akali movement — of forming an autonomous Sikh state within the country after Independence remained unfulfilled, said his granddaughter-in-law Prof Jaspreet Kaur.
Speaking at a state-level function here to pay tribute to prominent leader and freedom fighter on his 134th birth anniversary, Kaur, professor of social sciences at Guru Nanak Dev University, Amritsar, said: "Jawaharlal Nehru assured Sikh leaders, including Master Tara Singh, that they have no objection over the formation of an autonomous Sikh state. After his assurance, Master Tara Singh decided to go with India during Partition."
"But after Partition, the Centre issued directions to the deputy commissioners across the country to keep Sikhs under control and impose restrictions on them. This forced Master Tara Singh to launch the Punjabi Suba Movement," she said.
"He also proposed the concept of 'Azaad Punjab'. Under this concept, he suggested to demarcate the boundaries of Punjab in such a way that no religious community — Hindus, Muslims and Sikhs — has dominance over any other community, she said, adding that Master Tara Singh never wanted to form the autonomous state by separating it from India.
'CHOWK TO BE NAMED AFTER LEGENDARY LEADER'
Paying tribute to Master Tara Singh, local bodies and tourism minister Navjot Singh Sidhu, who was the chief guest, announced to name a chowk near the Amritsar railway station after the leader. His statue will also be installed at the chowk and his relics will be displayed at Jang-e-Azadi Memorial. "If family members of Master Tara Singh get ready to give some portion of his house, a memorial would also be established there in his memory," he said.
Close Story
Personalise your news feed. Follow trending topics