Staff on zila parishad duty told to carry bedding to polling booths; women bemused
Around 6,000 women have been deployed as assistant presiding officers and polling officers in the district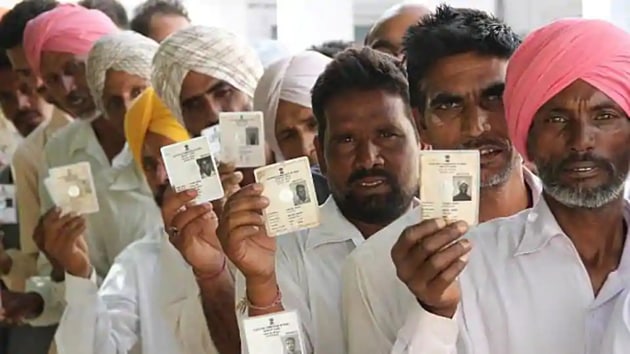 Updated on Sep 18, 2018 09:11 AM IST
Hindustan Times, Ludhiana | By Deepa Sood
With the state gearing up to conduct zila parishad and panchayat polls on Wednesday, staff on polling duty, especially women, are a bit bemused on their stay for the night of September 18 (Tuesday). Some women on poll duty, around 6,000 have been deployed as assistant presiding officers and polling officers in the district, claim that they have been left to fend for themselves and are unsure about the venue and manner of their accommodation.
Over 11.6 lakh voters in 941 villages will decide the fate of 600 candidates in the fray in the district.
"I am deputed with polling party number 65 and all staff here are women. It will be difficult for all of us to stay at the polling booth at night. Authorities should have deputed men. I have received no instructions from the returning officer that we have to carry our own beddings," said a woman teacher, not wishing to be named.
Seconding her, another government school teacher claimed, "I have been deputed on poll duty for the first time and have been asked to stay at the voting booth at night. I have a five-year-old son; how will I leave him at home is a big worry. Women staff should have been exempted from night stay."
Shena Aggarwal, ADC (D)-cum-additional district electoral officer, Ludhiana, claimed, "All staff, including the presiding officer, the assistant presiding officer and the polling officer will have their night stay at the polling booth a day before the polls. They have to carry their own bedding."
On arrangements that the administration had made for women staff, she added, "We have ensured that of four employees at the polling booth, two are women. The idea is to make women staff on duty feel comfortable."
Violating rules, contract staff deployed on poll duty
With some members of regular staff failing to report for the rehearsal for the polls, Ludhiana district electoral office has deputed staff that is working on contract on poll duty. This is a violation of guidelines that the Punjab chief electoral officer has issued.
Nine guest faculty members of Government College, Karamsar, have been asked to report on the polling day. Fifty contract teachers at Satish Chander Dhawan Government College have already been allotted their polling stations. Of 100 teachers, both regular and on contract, who work at the college, 70% have been deputed on poll duty.
ADC Shena said, "We received the list of staff to be deployed from departments concerned. Duties have been allotted based on a computer-generated list. We have received no particular guidelines from the state on not deputing contract staff on polling duty."
Close Story