There is a thin line between pessimism and planning
We must remember, however, that ageing cannot be stopped. Most of us can delay it, though, and that's what we should strive for.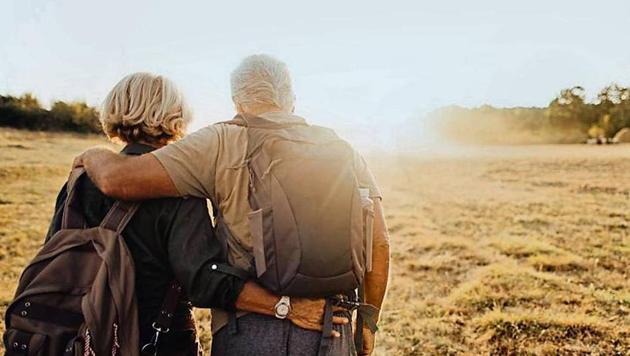 Updated on Aug 26, 2018 09:45 AM IST
Might sound pessimistic but having entered the mid-seventies I try these days to foresee what lies in my future. Hence, I keep planning for the best way to shape the twilight years of my wife and I. Of course, when I talk of such practical things my wife always scolds me for my pessimism.
Of fading eyesight and lost strength
A decade ago, colleagues or relatives who were senior to me were living an active life. Alas! Today most of them cannot walk without help or drive on their own. Their hearing is getting impaired and their visits to the doctor are becoming more frequent. They look frail and cannot participate in social gatherings because of their depleting physical stamina. Some are also on wheelchairs or bedridden. Slowly such people become withdrawn and the list of visitors shrinks because no one likes to spend time with people who are too sick or bedridden. My mother is a live example.
Every day newspaper articles and WhatsApp messages tell us that to remain healthy and happy we should go out and spend time with friends and befriend young people to remain young at heart.
We must remember, however, that ageing cannot be stopped. Most of us can delay it, though, and that's what we should strive for.
Make it easy for your family
As far as possible, keep records of your finances and assets to make things easy for your family. I've always maintained that in their sixties people should consolidate their assets or properties so that the family does not struggle with inheritance rights. Hence, each and every asset such as bank deposits, house, plot and land details must be listed in a diary. New investments should be safe and with easy liquidity even if the returns are modest. Nominations or Will, wherever applicable, must be made in time to avoid complications later.
Eliminate excess
These days I keep thinking about reducing my belongings in the house. The many artefacts we have accumulated over the years now seem surplus when the "empty nest" syndrome has set in. We bought souvenirs whenever we travelled around India or went abroad since we set up our own home five decades ago. There are paintings on the walls; and hundreds of photographs from my childhood to our marriage and then our children and grandchildren in dozens of albums stacked in cupboards. Also there is surplus furniture and crockery in the house. Who will care to cherish these? Our son living abroad and our daughter married for long have their homes full of their own belongings. Sometimes I wonder why we collect so much and if we need most of it. Then I think that, perhaps, when our children were around, we acquired everything to celebrate life.
Start donating and get travelling
Now I feel the time is right to donate or gift some of the things we own so that our lofts, chests, boxes and drawers can be made lighter. Sometimes I also feel that when the children are not staying with us and when our home seems too big for the two of us then we should downsize it like people do in Western countries.
I also feel that while we are able bodied, we should go for long excursions, sightseeing to tourist spots since time may be running out soon.
If that is pessimism then I am a pessimist.
(The writer is a Chandigarh-based freelance contributor)
Close Story
Personalise your news feed. Follow trending topics