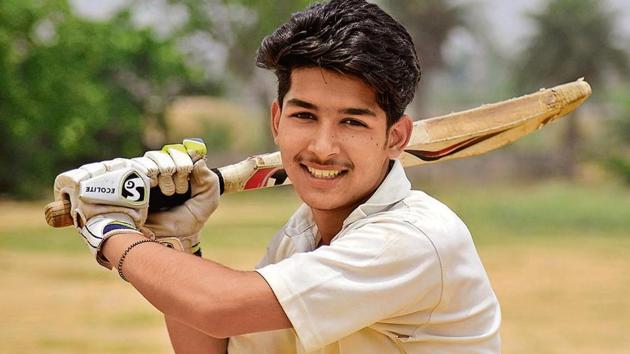 Turning 18 with HT: 'Reservation in India overshadow merit'
Practical thinker: Inderjeet Singh says he wants to earn money by 'fair means' to secure his family's future. For him, social media is a platform to show off, where hardly anything meaningful is shared.
Hindustan Times, Chandigarh | By Ribha Sood
PUBLISHED ON JUN 18, 2018 12:35 PM IST
Name: Inderjeet Singh
Born on: May 23, 2001
Badge of honour: Head boy, Jasvindera Senior Secondary School, Lalru.
What turning 18 means to me
Turning 18 means a huge sense of responsibility. It's time to build a strong character and career to be successful in life. It's the age when I have to be accountable for my actions and my behaviour at home and in public.
What I want to be and why
As a child I dreamt of being a model but after losing my father Jasbir Singh when I was 14 I aspire to be an IPS officer to fulfil his dreams. I want to improve the socio-political system in our country.
My idea of India
India is good but people who run her are not so good. Caste based reservation in the education system is a major problem here. I belong to a poor family and cleared Class 10 with merit, but was denied a scholarship as I was in the general category. The administrators should stop enforcing caste system in subtle ways and work on creating a fair system.
What makes me happy
Helping people, bringing smiles to their faces and getting blessed by them makes me happy.
What makes me angry
When people don't recognise my efforts or ignore them completely, I get angry. I don't like people who blame others unnecessarily.
My fear and fantasy
I fear losing my family. My mother Surjit Kaur and younger brother Bikramjeet Singh mean the world to me. I fantasise about being a famous celebrity.
Am I happy where I am?
Yes, I am satisfied. I cleared Class 10 and 12 with merit. I have put in efforts to reach where I am and aim to keep grabbing opportunities that come my way in the future.
What money means to me
Money is important. Nothing is possible without money in today's world. I want to earn well by fair means to secure my family's future.
What makes me proud of India
I am proud of my nation that gave birth to great warriors like Maharana Pratap and the ten Sikh gurus. India is a country where people are taught about religion and the importance of hard labour, which makes me feel proud.
What I can't live without
I can't live without my family. They are my biggest support.
What social media means to me
I feel social media is a platform to show off. There is hardly anything meaningful that is shared or followed by the public.
Change I want to see in Lalru
Lalru is a small place where there are no shopping malls or fancy restaurants. I hope to see a big eating outlet or a mall here. Other issues that need attention are building a cricket stadium and sorting out of the sewage problem.
Change I want to see in India
The reservation system must be done away with. If not, criteria for giving reservations must be revised. Corruption is another problem that must end.
What religion means to me
Though I don't encourage blind belief in rituals, I do feel that religion makes you a better person. I am connected to Sikhism, its spirit.
My role model and why
There is no role model in my life. I am a different person, I think differently and my journey is different as well.
Close