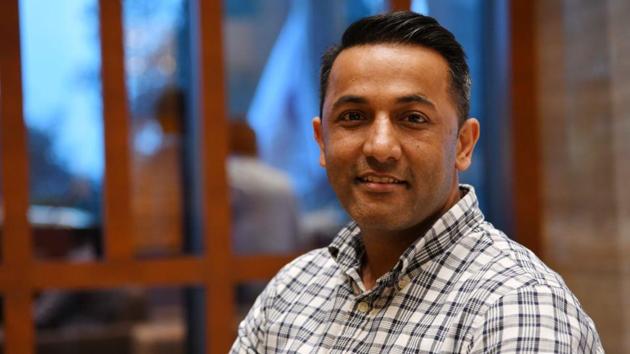 Work for yourself, says the man on Mission Skilling
Param Singh, founder of UDAY, a social enterprise with its footprints in 6 states, feels the only way out of unemployment is to create highly skilled entrepreneurs, who work for themselves
Hindustan Times, Chandigarh | By Manraj Grewal Sharma
, Chandigarh
UPDATED ON FEB 24, 2018 09:43 AM IST
"Solopreneurs (solo entrepreneurs) are the way to go." Param Singh, founder of UDAY, a social enterprise with its footprints in six states, feels the only way out of unemployment is to create highly skilled entrepreneurs, who work for themselves.
This 35-year-old Stanford graduate in social entrepreneurship should know, for it's his entrepreneurial skills that led him to script a success story that straddles Australia and India. Raised in Sangrain village near Batala on the Indo-Pak border, Param went to Queensland University as a postgraduate student of information science in 2003.
"My parents wanted to get me married to a girl in Canada, but I chose education," Param laughs. Five years after being declared the best student of the year, he set up an international college at Perth with funds from friends.
Today his company UDAY, aka Australian Vocational Training and Employment Group Pvt Ltd, is partnering with National Skill Development Corporation to train students across India. For Param, it's a dream come true. "I was 29 when I decided to set up a social initiative before I turn 35." He did that by selling his education business to invest in his skilling mission.
Tech in training
Skilling, he says, requires hard work. "You have to be innovative, you have to bring technology into your training," says Param. His formula for success is simple: Take knowledge from Australia, skill people in India, and get them employed abroad. His Mackay School of Welding in Hoshiarpur, for instance, flies in its master trainer from Down Under, and hopes to employ students in the Middle East.
Skills are not a standalone, says Param. "I want employment outcomes." This week, 23 girls trained as general duty assistants at their healthcare centre of excellence in Faridkot, were employed by Portea Medical Hall in Mohali. Recently, he set up a solar training centre of excellence at Kala Amb in Himachal. The students, he says, will be absorbed by Hima Industrial Corporation, which needs manpower for its projects in J-K, West Bengal and Rajasthan.
Param is clear that his students won't work for peanuts. "A job is not a favour. We will teach our students to be creative so that they can monetise their skills."
Milking the dairy biz
He wants to do that with farmers as well. Which is why he decided to launch Project Mooo in Punjab as a solo initiative. "The aim is to make agri business such as dairying, a respected profession so that youngsters don't hanker after cheap jobs," says Param, whose project provides both extension services and data analytics. The Mooo app launched this week not only keeps a cattle roster but also tells farmers about their profits and losses besides informing them about the vets in the area and providing an insight into various medicines. The data, he says, will help farmers get ready loans for expanding their venture.
"We will also employ one village-level entrepreneur in a cluster of five villages who will have a dashboard of all the cattle in the area and will meet farmers every day."
Language literacy and numeracy skills
Param says everyone in the state can get a job if the state government could set up a Punjab Trade Commission with branches across the world. "Punjabis have a lot of work in their organisations. We can bring it here."
But he admits this will require a certain level of language literacy and numeracy skills in youngsters. And here lies the catch. Param, who claims he's never had to battle bureaucratic red tape, says the only challenge he faces in the state is of finding talented young graduates that he can hire. And there lies the rub.
Close