Budget 2017 holds key to real estate market revival
Published on Jan 30, 2017 01:52 PM IST
Buyers hoping clarity will emerge after Budget 2017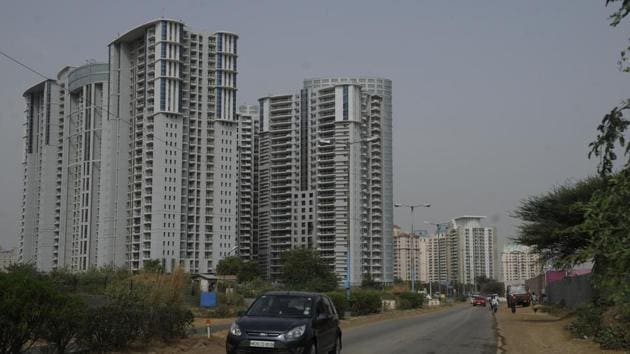 Vandana Ramnani, Hindustan Times, Delhi
The first choice of people looking for properties for self-use will continue to be ready-to-move-in units. Those who had put off a purchase decision after demonetisation are likely to be encouraged to take the plunge if tax cuts and interest subsidies are announced in Budget 2017.
After demonetisation, many banks have reduced home loan rates to 8.25%, which is the lowest in the last eight years. The government has also announced an interest subsidy of 3% to 4% for first-time home buyers. Budget 2017 holds the key to many more incentives for homebuyers in the form of tax cuts and interest subsidies, says a report by Colliers India, a real estate consultancy.
"We expect demand for quality stock in areas with good connectivity and social infrastructure to revive in the near term, especially in case of mid-segment housing. However, realistic pricing will hold the key to early revival as buyers and sellers are currently hoping for optimum pricing. We think prospective buyers should not delay their decision unduly since they can negotiate and get the best price in both the primary and secondary markets," says Surabhi Arora, associate director research at Colliers International India.
Although the implementation of various regulatory reforms such as the Real Estate (Regulation & Development) Act (RERA), Goods and Services Tax (GST) Act, and the Benami Transactions (Prohibition) Amendment Act, 2016, are likely to bring positive changes in the residential sector in the long term, buyers remain cautious and are hoping there will be clarity after Budget 2017.
In 2016, about 89,000 units were launched across six major cities in India, which is about 34% less than the units launched in 2015. Out of the total new launches, 28% were concentrated in Bengaluru followed by Mumbai at 25%, Pune at 23%, National Capital Region (NCR) at 15% and Chennai at 9%. The decrease in the number of new launches indicates waning interest of buyers in the primary market.
In NCR, Gurgaon witnessed the launch of around 6,700 units in 2016, about one-third of those launched in 2015. Colliers expects a muted demand and limited number of new launches in the first half of 2017.Prices too may not crash. "We anticipate that prices will largely remain stable. There may be marginal correction up to 5% to 7% in emerging micro markets such as Dwarka Expressway and Golf Course Extension Road due to inventory levels being too high in the secondary market. In Noida, sales remained muted in the primary market due to heightened consumer activism regarding project deliveries. Builders remained focused on execution of projects. About 6,500 new units were launched in Noida in 2016, which is almost equal to the 2015 figure. Builders opted for alternative source of funds and raised money from non-banking finance companies (NBFCs) and a number of private equity players entered into strategic alliances with developers," says the report.
Bengaluru continued its run in the residential market with the maximum number of new unit launches in 2016. In 2016, nearly 24,800 new residential units were launched in the city, almost a 35% year-on-year fall over 2015. Slow activity can be attributed to delays in obtaining approvals. Compared to cities like Mumbai and NCR, however, Bengaluru was the least impacted by demonetisation as the city's housing demand is driven by end-users comprising people employed in the IT-ITeS sector.
Chennai's residential market remained subdued in terms of both new launches and sales due to weak home buyer sentiment. There were 7,750 residential units launched in 2016, a 35% year-on-year decline over 2015. Of the total launches, 94% were concentrated in suburban and peripheral quadrants while only 6% were noted in the central and off central locations.
Despite beginning on a promising note in Mumbai, as 2016 progressed, the real estate market in the city was affected by several factors such as approval of RERA, the new Maharashtra Housing Policy and the demonetisation drive. Developers and buyers alike adopted a wait and watch approach and the number of launches reduced considerably. In 2016, there were about 29,000 new launches in the Mumbai Metropolitan Region (MMR) and its suburbs, showing a decline of 18.8% over 2015. About 51% of the new launches were in Thane. The remaining share was concentrated at other locations such as central suburbs (23%) Navi Mumbai (15%), Central Mumbai (9%) and South Mumbai (2%), says the report.