Delhi-NCR stuck with 2.64 lakh unsold homes
Aug 17, 2016 04:59 PM IST
Delhi-NCR had the highest unsold stock in the first quarter of 2016-2017 with as many as 2.65 lakh units followed by Mumbai with 2.40 lakh units
Delhi-NCR had the highest unsold stock in the first quarter of 2016-2017 with as many as 2.65 lakh unsold housing units followed by Mumbai with 2.40 lakh units, says a new report. New launches under the affordable category in Gurgaon led to increased supply in the micro market which i also led to an increase in the number of unsold apartments.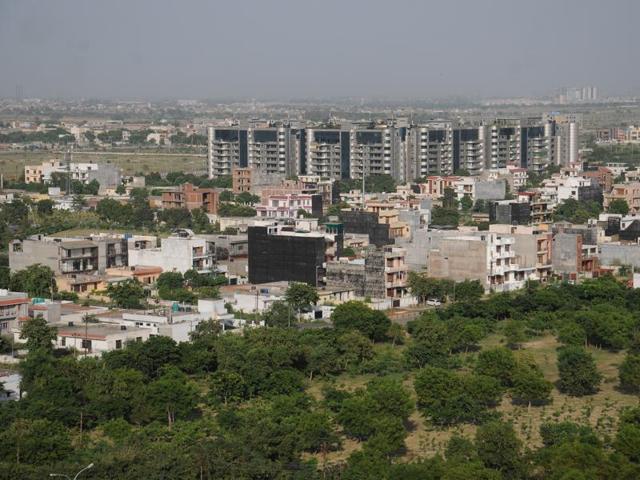 There was a rise of 17% in unsold stock across Tier 1 cities that comprised Ahmedabad, Bengaluru, Hyderabad, Chennai, Kolkata, MMR, NCR and Pune. Chennai is the only city that saw a decline of 16% in unsold stock, says the first quarter 2016-2017 report on the residential market by Liases Foras.
With regard to residential sales, the sentiment in the market remained muted across the eight cities. Ahmedabad, Hyderabad and Kolkata showed improvement in sales with a growth of over 20% but Pune, Chennai and Bengaluru witnessed sales declining by 8%, 4% and 3% respectively. The national capital region, which includes markets such as Gurgaon and Noida, saw a 12% increase in home sales while Mumbai recorded a modest 2% growth year-on-year.The improvement in sales was helped by a 35% drop in launch of new projects compared tothat in the previous quarter.
The weighted average price during the quarter increased 4% year-on-year to Rs 6,660 per sq ft, with the maximum increase reported in Ahmedabad at 11%, while Chennai reported 8% and Hyderabad 6%. The average price level in Mumbai market remained flat while NCR and Pune reported a drop of 3%.and 4% respectively.
The quarter also witnessed a shift in preference for residential units priced above Rs 50 lakh. All eight cities saw the maximum sales in the range of Rs 50 lakh and Rs 1 crore. The ultra luxury segment of over Rs 2 crore recorded sales of only 9.4 million sq ft in the first quarter of 2016-2017. MMR recorded the highest to the luxury market followed by Bengaluru and NCR.
The affordable segment saw a decline in their market share from 10% in the previous quarter to 8% in the 2016-2017 quarter. NCR continued to prefer units in the range of Rs 25 lakh to Rs 50 lakh, says the report.