The DIY route to redevelopment
Published on Apr 20, 2019 03:50 PM IST
Self-redevelopment is more feasible for housing societies in Mumbai now, thanks to easier norms for loans and sanctions.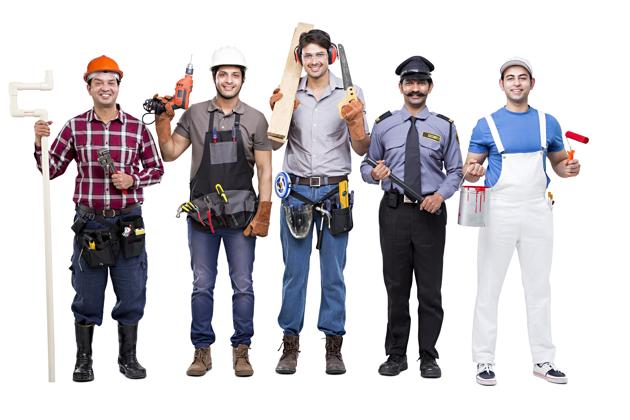 For some housing societies in Mumbai, redevelopment looks a little different. It doesn't mean waiting for a third-party developer to come calling, making an offer, sitting through endless rounds of negotiation and acceding to the additional floors the developer will construct for returns on his investment.
Instead, the redevelopment process is all done in-house, overseen by the society. It's easier to do that than before. In the last two years, more banks have started to provide easy loans for self-redevelopment. They also help residents get all the sanctions in place. The residents exercise greater say in how the structure will look and operate and even choose the architect that fits their vision and budget.
"Around 20,000 cooperative housing societies in Mumbai need redevelopment," says Deben Moza, executive director and head of project management services at realty consultancy Knight Frank India. "The societies would earlier approach the developers for redevelopment but now several are opting for self-redevelopment. They get to take control of what amenities and how much extra carpet area they want. They get to keep the profit they earn after selling the extra flats."
But it does mean additional work and several challenges for a group of non-professionals. Here's how some of them did it.
PICKING AND CHOOSING
Self-redevelopment looked like the only option for the residents of Suma Sam Co-operative Housing Society in Borivli after the developer ran out of funds and could not take the redevelopment plan ahead. "Our three-storey building with seven flats was not in a good state, we wanted to start redeveloping it immediately," says PS Lopes, 68, treasurer in the managing committee of the housing society.
Lopes read about self-redevelopment in the newspapers last year. "We got to know that Mumbai District Cooperative bank grants loans for self-redevelopment of old buildings and there are startups and firms that take care of all the paperwork," he says.
They partnered with Wedevelopment, a firm that provides self-redevelopment services to the housing societies. "We did not want a swimming pool or a clubhouse that a developer would have given us. We instead got branded faucets that will last for years and will not need maintenance," Lopes says.
The society got a sanctioned loan of ₹5 crore by Mumbai Bank last year for redevelopment into a seven-story building with 22 flats. Sale of the excess flats will help repay that loan. The project is currently under construction and will be ready by June 2020.
TAKING CHARGE
When a housing society takes the self-redevelopment the route, the members get to decide which architects and contracting firms they want to hire.
So how does it work? For a housing society to start redevelopment by itself, it must first need approval from all the members, unlike an external redeveloper who needs approval from 51% of members to go ahead. "Some members will have to lead the way, it's mostly the chairman of the managing committee, general secretary and the treasurer," says Pranay Goyal, founder, Wedevelopment. "They ensure that all the residents have agreed for the project and all the approvals are in place."
Once there is a consensus, the society can hire a self-redevelopment firm to help with construction and paperwork. "When a housing society hires us, we take care of everything," says Goyal at Wedevelopment. "We help them design a plan according to their needs, if they want bigger balconies and smaller corridors, for instance." The firms also take care of getting all the sanctions from Brihanmumbai Municipal Corporation (BMC) and handle all the paperwork and help people get flats to rent after they vacate the building.
The members can then choose an architect and contractors for plumbing and electrical fittings. "You can turn it into a green building by using the appropriate building material, decide on the effective waste management system and even design the society garden according to the members' choice," says Nilesh Koladia, director, Swayam Redevelopment Consultants
Currently, the Mumbai District Central Co-operative Bank is authorised to provide loans for self-redevelopment of housing societies in the city. "The chief minister has promised to come up with a policy framework to push self-redevelopment and we expect that there will be more resources you can avail finance from and tax exemptions for self-redeveloped projects in the future," says Koladia.
"The profit earned by selling excess flats is usually distributed among the society members," says Amit Wadhwani, co-founder of brokerage firm Sai Estate Consultants. The money also goes towards repayment of the bank loan. "If the societies choose the conventional redevelopment route this windfall belongs to the developing firm."
THE FLIP SIDE
In Mumbai, if the building society meetings can be long-winded and ego-driven, self-redevelopment projects are likely to be even worse. The consensus from every single member is often hard to obtain – there's always that one stubborn holdout.
Even the bank needs signatures of approval from all the members before granting the loan for self-redevelopment. "The managing committee of our society in Kandivli helped the residents (especially the retired people) understand that they will not have to run around to do the paperwork, look for plumbing contractors or finding a house to rent temporarily," says Vijay Ladhe, 68, chairman of the managing committee, Jaya Kunj Co-operative Housing Society.
"One issue with self-redevelopment is that not all the people who are making decisions have got expertise in the field of real-estate," says Ramesh Sanghvi, CMD, Sanghvi Parrsssva Group, a real-estate developer firm. "You need to have a fair idea on how to use the funds effectively, how to divide the profits earned and which architect to hire. It is also not easy to take care of all this with one's full-time job."
Close Story
Personalise your news feed. Follow trending topics