Eighteen people died after a four-storey building collapsed on Monday night in Mumbai's Naik Nagar in Kurla East.

Written by Manjiri Sachin Chitre | Edited by Poulomi Ghosh
The police said that Irshad Alam forced rat poison down the victim's throat after allegedly strangulating her to death to stage the scene on Saturday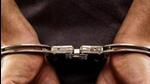 Shinde statement comes amid an ongoing Supreme Court hearing on governor Bhagat Singh Koshyari's order for the test of strength vote.

Much like the first few residential apartment complexes that his father built in Mumbai of the 1940s, aptly given names like Acropolis and Heliopolis, it was Pallonji's visionary zeal and aesthetic sensibilities led to the group's rapid rise.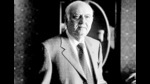 This is the third major building collapse incident in the metropolis this month. On June 23, a slab of a two-storey industrial structure collapsed in Chembur area, killing a man and injuring 10 others.