I met my soulmate. She didn't: 6 toxic relationship habits to ditch
There weren't any chapters in school that taught us about relationships, but we tell some habits that could turn toxic for your relationships.
sex and relationships
Updated: Jun 04, 2017 21:35 IST
People approach love and relationships in different ways.
In school, kids read about Romeo-Juliet, Heer-Ranjha and Bajirao-Mastani (actually the last one is thanks to Sanjay Leela Bhansali), but there is no chapter titled 'How to avoid poisonous relationships.'
They would normally come across this topic while reading Cosmopolitan, which would invariably have 'The 20 Best Sex Positions' on the next page. Hence, 'correct relationship practices' fall into the trial and error zone as your exes would tell you in not so polite words.
Here are a few common 'bad' practices in relationships, which though widely practised, are quite toxic in the long run:
1. Keeping scores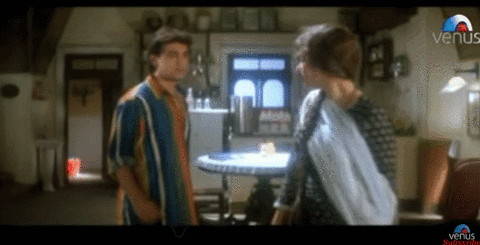 Being constantly reminded of your past mistakes by your other half isn't good one bit. And, if both of you practice this it's what we refer to as the 'relationship scorecard' – where you make notes in that red diary of all the times your partner has messed up. Okay, maybe the red diary part is an exaggeration.
For eg, You forgot her birthday in 1876 since you were distracted by Hailey's Comet and she still reminds you about it on a quarterly basis or when you get into a major fight. You, on the other hand, counter it with insults such as, "If I wanted to kill myself I'd climb your ego and jump to your IQ."
In moderation, this practice is fine because you certainly won't forget their birthday again, but both of you should rather spend more time solving the problems you currently find yourselves in.
2. Treasure hunt
Instead of telling you what you've done wrong, your partner drops hints so that you can guess where you messed up. Your partner basically irritates you in various ways, justifying their actions because of the 'mystery' error that you committed.
Although sweet in moderation and fun at times, if you stretch the treasure hunt too long, it can backfire as the girlfriend/boyfriend may lose their cool after some time.
3. The hostage situation
"I can't be in a relationship with someone who behaves like this." Statements like these are basically used to hold the relationship hostage instead of communicating about what exactly they don't like about the other person.
This hostage drama doesn't really lead to any solution but is basically used to manipulate relationships, which isn't healthy. Of course, if your wife beats you up and streams it on YouTube every Thursday then maybe you could use this method.
4. Blaming your partner for how you feel
Let's say you're in a bad mood because you didn't get your slice of the chocolate cake during an office celebration. Your boyfriend calls you at that very moment and starts talking in their usual jovial manner which irritates you even more. Your reaction? You tell him that he doesn't understand you and doesn't want to help you out.
Well, since he isn't exactly a psychic he won't know exactly what you're going through. So maybe it isn't a bright idea to think that he is insensitive and doesn't care about you.
5. Possessiveness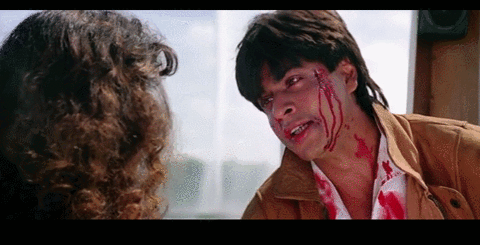 Darr (Shah Rukh Khan, Juhi Chawla, Sunny Deol) was a superhit and still makes for an intriguing watch whenever shown on the television. But emulating Shah Rukh Khan's obsessive lover character won't work in real life just like it backfired royally for Rahul.
In other words, going into a rage whenever your partner interacts with a person of the opposite sex isn't going to get you 'Girlfriend/Boyfriend of the Year' award. Neither is checking his WhatsApp messages when he's busy watching Rocky 4 for the 20th time make you that epitome of a good partner.
And it isn't justifiable if you say that you do this because you love them unconditionally and always will because your love doesn't cancel out the extra possessiveness you show. Or like Irish comedian and actor Frank Carson said, "My dog is half Labrador, half Pitbull. She bites off my leg and then brings it back to me."
6. Gifts
Whenever any major fight takes place, you cover it up by buying gifts for her/him, instead of solving the issue at hand. Wait a minute. This one actually sounds good. In fact, I'm sure there are many who would love exotic holidays and expensive gifts after every major fight. But then again, to each his own.
Do you agree/disagree with us? Any other practices you would like us to write about? Do let us know in the comments section below.
Follow @htlifeandstyle for more
First Published: Jun 04, 2017 20:44 IST