Aishwarya Rai, in an appearance on Rendezvous with Simi Garewal, admitted that Shah Rukh Khan removed her from as many as five films, without any explanation. She said that it wasn't in her nature to seek reasons.

Updated on Oct 31, 2020 09:11 PM IST
Did you know that Soni Razdan, in an interview to Simi Garewal, admitted that she was resentful of Mahesh Bhatt's first family for some time?

Updated on Oct 25, 2020 07:08 AM IST
Simi Garewal was adept at putting tight-lipped guests at ease. On her birthday, here are the top five scoops she extracted on her show -- from Sushmita discussing affair with Vikram Bhatt to Aishwarya admitting SRK had her removed from film.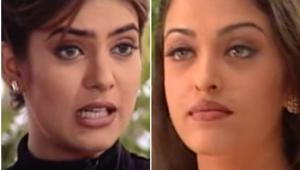 Updated on Oct 17, 2020 07:48 AM IST
Simi Garewal tweeted that she wanted action against those who exploited Sushant Singh Rajput's death for personal gains. When a fan reminded her of her support for Kangana Ranaut, this is what she had to say.

Updated on Oct 07, 2020 12:41 PM IST
On Rakesh Roshan's 71st birthday, revisit the time his son Hrithik Roshan talked about the filmmaker's journey from struggle to success. The actor-director did not have the easiest time in Bollywood and even struggled to pay his house rent at one time.

Updated on Sep 06, 2020 08:13 AM IST