Latest from avengers: infinity war
Director Sam Hargrave, who worked as the stunt coordinator on Avengers: Infinity War, has shared behind-the-scenes footage of a fight scene involving Captain America and Black Panther.

Updated on Jul 04, 2020 07:05 PM IST
Chris Hemsworth's mispronunciation of a key location in Avengers: Infinity War left a lot of Marvel fans scratching their heads.

Updated on May 25, 2020 03:51 PM IST
An unseen behind-the-scenes picture of Doctor Strange wearing Iron Man's suit in a deleted Avengers: Infinity War scene has been shared. Check it out here.

Updated on Apr 27, 2020 03:52 PM IST
Marvel's Avengers: Endgame is rewriting record books, shattering records at the India box office, and has made more than ₹100 crore in two days of release.

Updated on Apr 28, 2019 01:23 PM IST
Marvel boss Kevin Feige has said that a five-year, post Avengers Endgame plan is already in place for the Marvel Cinematic Universe, and that they're glad characters like the X-Men and the Fantastic Four are back home.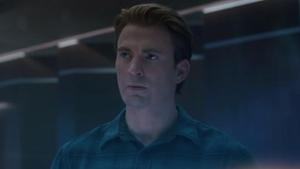 Updated on Apr 10, 2019 06:55 PM IST