Residents share their tried and tested excuses, which they cooked up to save themselves from not paying the challan for caught without wearing a mask amid Covid-19 pandemic.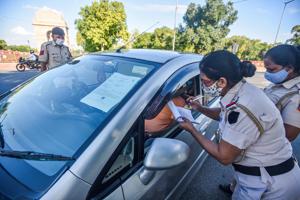 The Punjab and Haryana high court has restrained the Haryana Police from submitting challan against a Gurugram lab in alleged case of misreporting Covid-19 results. The Gurugram police had on July 9 registered an FIR against SRL Diagnostics, a private lab, for the alleged incident reported in April under the Disaster Management Act.
98 challans were issued for triple riding, 14 for the use of mobile phones and other for wrong parking, riding without helmet and violating traffic signals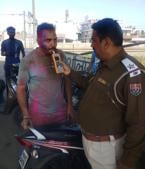 The filing of chargesheet in the case involving alleged extortion from pesticide dealers wherein three agriculture department officials were arrested in July 2016 with ₹4.50 lakh is set to be delayed further with the state home affairs department seeking more clarifications from police for granting approval to submit the document.
Hindustan Times, Bathinda |
By
Sachin Kumar
, Bathinda
SAFETY FIRST The scheme aims at ensuring safety of school children while following the norms of Motor Vehicle Act, 1988; district admn is responsible for its implementation
Hindustan Times, Patiala |
By
Harmandeep Singh
, Patiala