Latest from greater kailash
The suspect, Raj Sunderam, a law student, hit 37-year-old Anant Vijay Mandelia with his speeding car on a road connecting B and M blocks in GK-1 on Tuesday evening, said police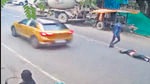 A 23-year-old man was speeding in the hatchback and hit the victim, identified as Anand Vijay Mandelia, and dragged him on the bonnet for several metres. He then stopped the car and fled the spot, police said.

The deceased man, identified as Rahul Thakur, was found dead at home by his landlord, who informed the police. Soon after, a police team rushed to the spot and took the man to the hospital, where he was formally declared dead on arrival.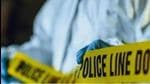 Delhi police officers aware of the matter said the GK-1 murder was reported at 9.40am by the victim's landlord.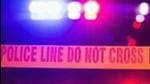 The accused, Varun Arora, a realtor, got the consignment delivered to his relative's house in Gurugram.