Latest from harak singh rawat
Weeks before the Uttarakhand assembly elections, expelled BJP minister Harak Singh Rawat on Friday joined the Congress, along with his daughter-in-law Anukriti Gusain, in New Delhi in presence of former chief minister Harish Rawat.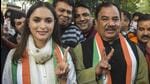 Updated on Jan 22, 2022 03:50 AM IST
Uttarakhand assembly elections 2022: The politician, who was expelled by the state's ruling BJP on January 16, was inducted by former CM Harish Rawat in Delhi.


Published on Jan 21, 2022 04:39 PM IST
Harak Singh Rawat said that he's ready to apologise to former Uttarakhand chief minister Harish Rawat for his rebellion against the Congress government in March 2016, reducing it to a minority.

Published on Jan 19, 2022 07:02 AM IST
Uttarakhand elections: Harak Singh Rawat, who was expelled from the BJP on January 16, said on Tuesday that he is ready to apologise to Congress leader Harish Rawat.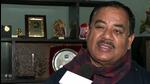 Updated on Jan 19, 2022 04:56 AM IST
State BJP chief Madan Kaushik and MLA Umang Sharma were among the other leaders who termed reports of Harak Singh Rawat's exit as 'baseless'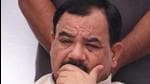 Updated on Dec 26, 2021 02:16 AM IST