District basic education officer (BSA) Laxmi Kant Pandey identified the accused as contactual teachers Manorama Mishra and Goldi Katiyar and said the duo had received orders to take up posts at schools in the Palia and Ramiya Behar blocks on Thursday.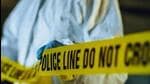 Updated on Apr 23, 2022 05:44 AM IST
Russian President Vladimir Putin on Wednesday claimed that Indian students in Kharkiv were "taken hostage by the Ukrainian security forces" for being used as "a human shield".

Updated on Mar 04, 2022 12:07 AM IST
According to official sources based in London, Malik Akram was a member of the pan-Islamic Tablighi Jamaat and had travelled abroad for works related to the organisation.


Updated on Jan 17, 2022 06:28 PM IST
Britain's counter terrorism police detained the two and were questioning them in connection with the incident.


Published on Jan 17, 2022 07:52 AM IST
Police and military who responded to reports of a shooting at the International Pentecostal Holiness Church in Zuurbekom found four people "shot and burned to death in a car" and a security guard shot in another car. Six others were injured.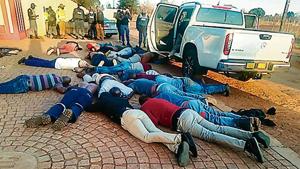 Updated on Jul 12, 2020 03:11 AM IST