The chief minister's statement comes after the Lucknow bench of the Allahabad high court rejected the state government's draft notification on the civic polls and ordered holding the elections without reservation for the OBCs.

Updated on Dec 27, 2022 06:05 PM IST
By
HT News Desk
| Reported by Manish Chandra Pandey | Written by Aryan Prakash
The commission has recommended reservation for all local bodies, starting from the gram panchayat to the municipal corporation, based on the OBC population of the specific area.

Updated on Jul 10, 2022 05:15 AM IST
On April 25, during the lunch break at the school, the 17-year-old's classmate from the dominant OBC (other backward classes) Thevar community was hit by a brick during an altercation which cut his ear, leading to a blood clot that killed him five days later.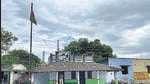 Updated on Jun 07, 2022 11:22 AM IST
Wednesday's order passed by a bench of justices AM Khanwilkar, AS Oka and CT Ravikumar directed the MP government to notify OBC seats going by the report of the three-member OBC commission formed by the state in September last year.

Updated on May 19, 2022 03:21 AM IST
By
Abraham Thomas
, New Delhi
The state government decided that the elections to local bodies should not be held without OBC reservation. The decision was unanimously taken during a state cabinet meeting Thursday afternoon.

Published on Mar 04, 2022 12:18 AM IST