Ration cards are distributed for the public to obtain subsidised food grains and fuel. Apart from documents such as a passport and a PAN card, the ration card also serves as proof of identity and address.

Published on Mar 25, 2023 08:17 PM IST
The widely shared 45-second video shows the man vigorously barking like a dog as he hands his documents to the government officer, who can be seen sitting inside a car.

Updated on Nov 19, 2022 11:24 PM IST
The court issued the directions on an application moved by three civil rights activists – Harsh Mander, Anjali Bhardwaj and Jagdeep Chhokar – in January this year, alleging non-compliance of the orders by the top court last year.

Updated on Apr 20, 2022 12:39 AM IST
The Centre had moved the top court against an interim high court order allowing delhi govt to stop supplies to fps for patrons who chose ration's home delivery

Published on Nov 16, 2021 03:04 AM IST
, Hindustan Times, New Delhi
Abraham Thomas
Earlier this month, the court had sought the Delhi government's stand on why the application for issuance of a ration card by a daily wage worker was pending for eight years.

Updated on Oct 31, 2021 04:55 AM IST
Chief minister Hemant Soren announced that widows will get their pension money from the government with out a ration card in Jharkhand.


Published on Oct 25, 2021 10:31 PM IST
VAT collections, too, reflect a similar trend. They went down from ₹417.01 crore in April to ₹358.17 crore in May and further down to ₹207.35 crore in June.

Updated on Oct 18, 2021 06:19 AM IST
, Hindustan Times, New Delhi
Abhishek Dey
The 'One Nation, One Ration Card' programme is a national platform that digitises ration cards, details of beneficiaries, the monthly quota of ration under the National Food Security Act (NFSA), 2013

Updated on Jun 29, 2021 12:20 PM IST
Here is a look at how to add mobile numbers to ration cards and update existing ones correctly for residents in Delhi.

Published on Jun 18, 2021 02:40 PM IST
The government has also started looking for transporters for carrying the ration from the three designated godowns in Narela, Mayapuri and Gheora to the schools.

Updated on May 29, 2021 03:13 AM IST
Delhi food commissioner Mohanjeet Singh rejected Delhi chief minister Arvind Kejriwal's allegation and said the department deleted only "ineligible" ration card holders and that too after following "due process of law".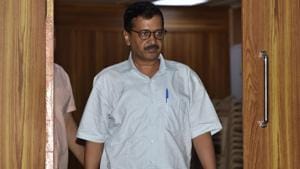 Updated on Aug 21, 2018 08:40 AM IST
New Delhi |
HT Correspondent