Latest from reginald dyer
A short film and poetry written during the period, besides first-hand testimonies of people in the Bagh that day, give voice to the victims lost in the pages of history books.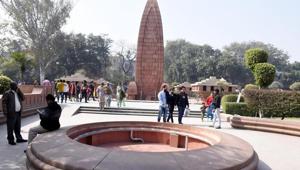 Updated on Aug 24, 2019 10:45 PM IST
Hindustan Times, Ludhiana |
By
Atish Sharma
, Ludhiana
A hundred years later, the massacre still remains a searing memory for families of the victims who heard about it from survivors and relayed the narrative to subsequent generations.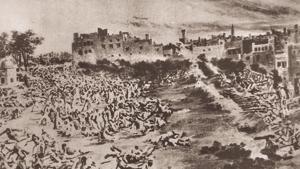 Updated on Apr 13, 2019 09:45 AM IST
Hindustan Times, Amritsar |
By
Anil Sharma
A narrow passage, which General Dyer used to make his way to the ground along with his soldiers, has been left intact with bullet marks on the walls of few structures and a well in the Jallianwala Bagh. Many had jumped into the well in a desperate attempt to save themselves as the soldiers showered bullets at them.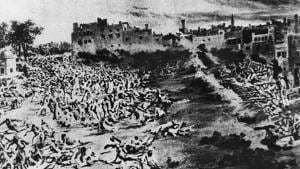 Published on Apr 13, 2019 07:53 AM IST
I don't believe however that an apology is the be all and end all. The most important thing we can do now is to work to ensure such actions are remembered, respected and not allowed to happen again

Updated on Apr 12, 2019 06:00 PM IST
To commemorate the centenary of the Amritsar massacre, HT looks at two recent books on the event that convinced Indians of the need for independence from colonial rule: Kim A Wagner's rigorously-researched Jallianwala Bagh, and Kishwar Desai's passionate Jallianwala Bagh, 1919: The Real Story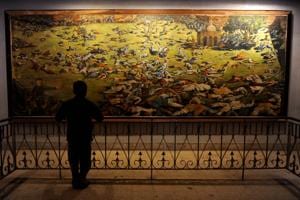 Updated on Apr 12, 2019 02:09 PM IST
Hindustan Times |
By
Sudhirendar Sharma